Fall is here and this gorgeous African Violet Shoulder Bag is a wonderful accessory for when you're on the go.
Granny Squares are everywhere in 2022 and we just couldn't resist hopping on this trend with a little crochet shoulder bag. We chose an African Violet Motif for its closed work and the fun hexagonal shape. The angles in this shape are great for folding and contouring so
Make sure to hit the subscribe button and follow along as we take you through every step of this project.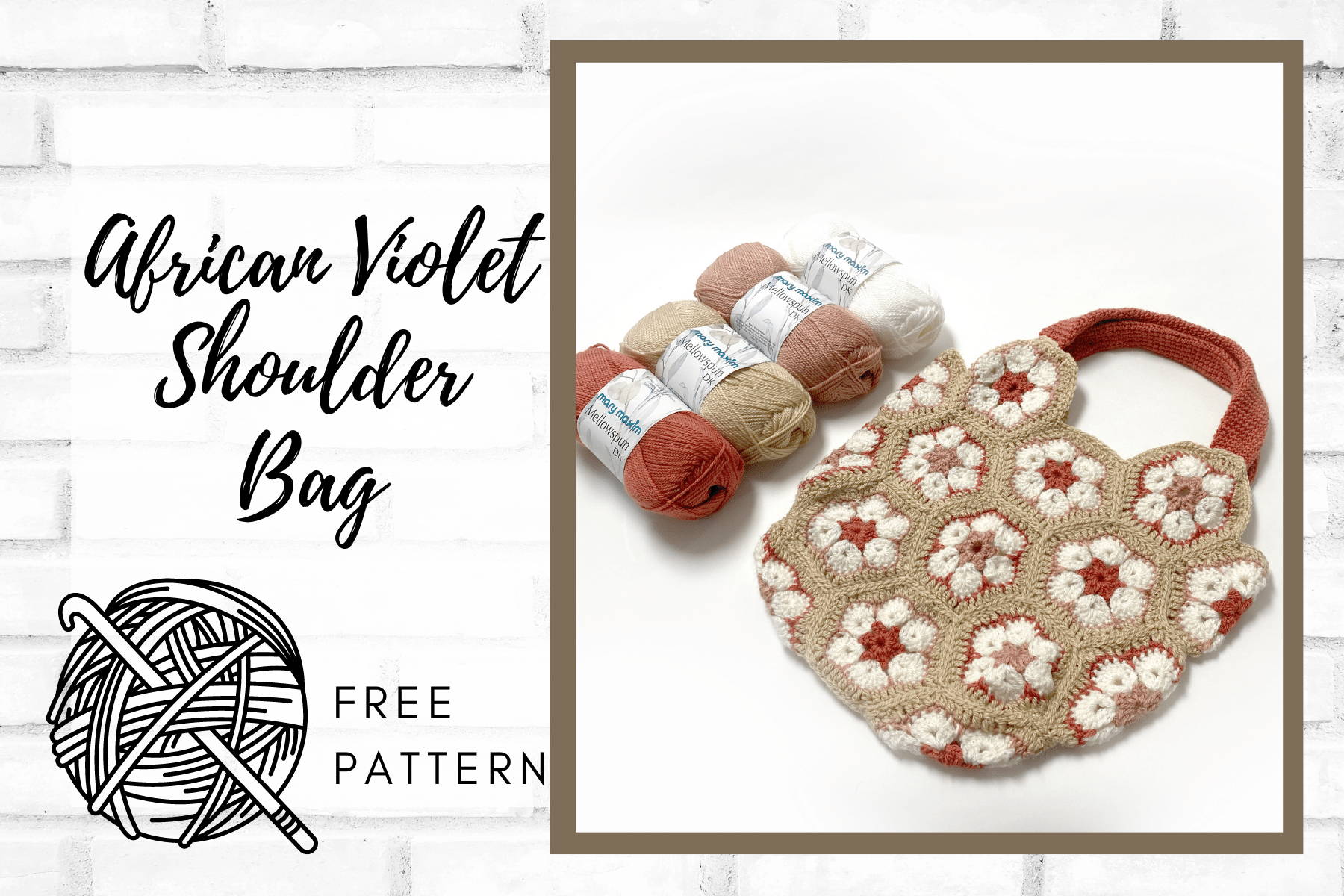 African Violet Shoulder Bag Yarn Shopping
We chose Mary Maxim Mellowspun DK Yarn for this project for several reasons. First, because the Mellowspun DK Yarn Line was just recently refreshed with 33 new colors and as every fiber artist knows, when new yarn arrives it must be squished, loved and worked with. Secondly, Mary Maxim Mellowspun DK has so many earthy natural colors that just demands to be used in a fun fall project. Knowing that we were going to launch late September, it seamed perfect. Lastly, Mary Maxim Mellowspun's size 3 yarn ensures that our bag is strong enough to hold onto our favorite books, yarn, and daily essentials without worry of quickly wearing, yet is also machine washable. With all of these characteristics of a wonderful yarn line we picked up our hooks and set to designing a fun fall bag.
African Violet Shoulder Bag Shopping List
Yarn (DK Weight)
Mary Maxim Mellowspun DK
[3.5 oz. ball 284 yards (100 grams, 264 meters)]
1 Ball - MC White
1 Ball - CC1 Paprika
1 Ball - CC2 Dusty Peach
1 Ball - CC3 Toasted Almond
Crochet Hook
Size 7-G+ (4.50 mm)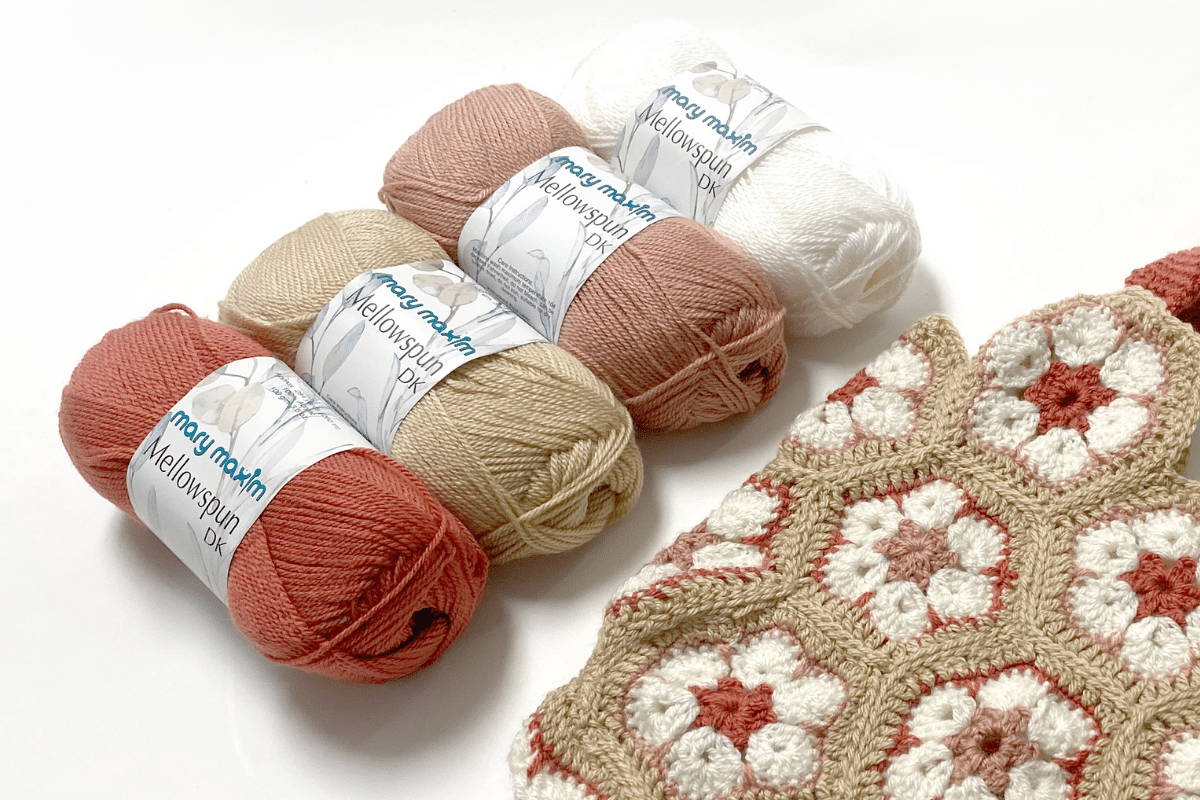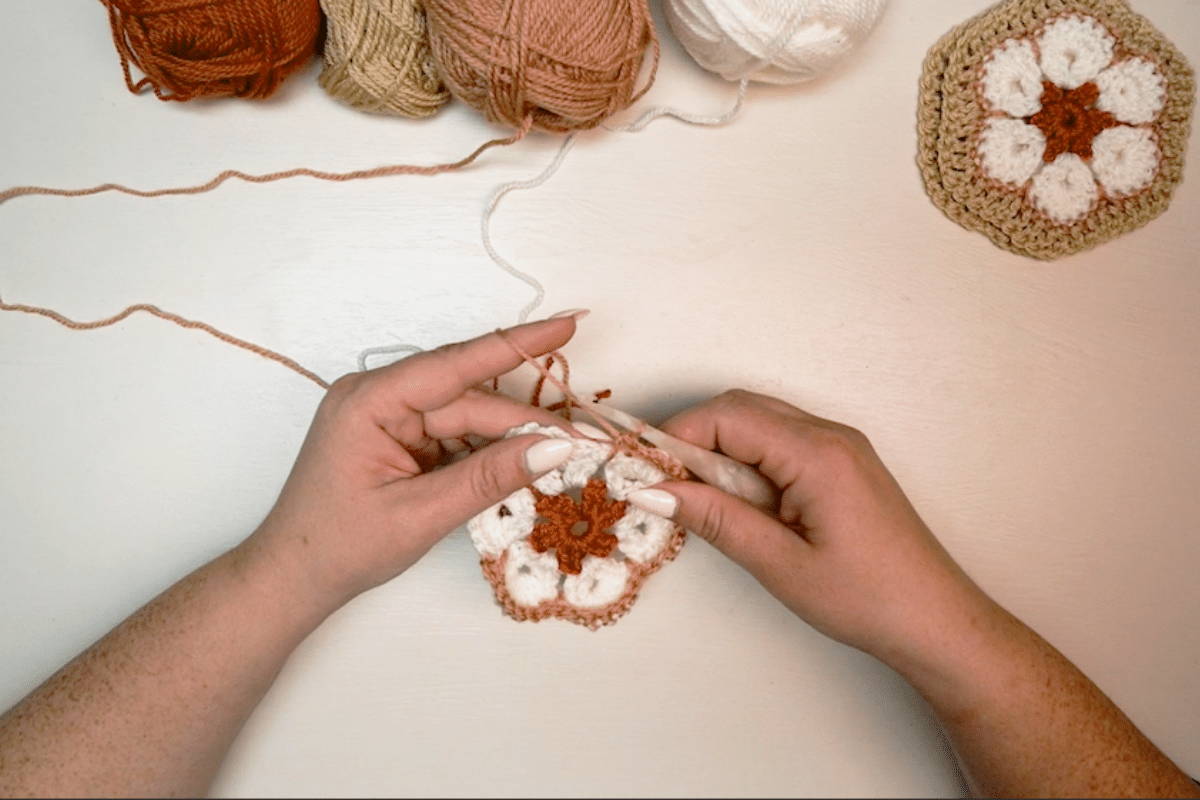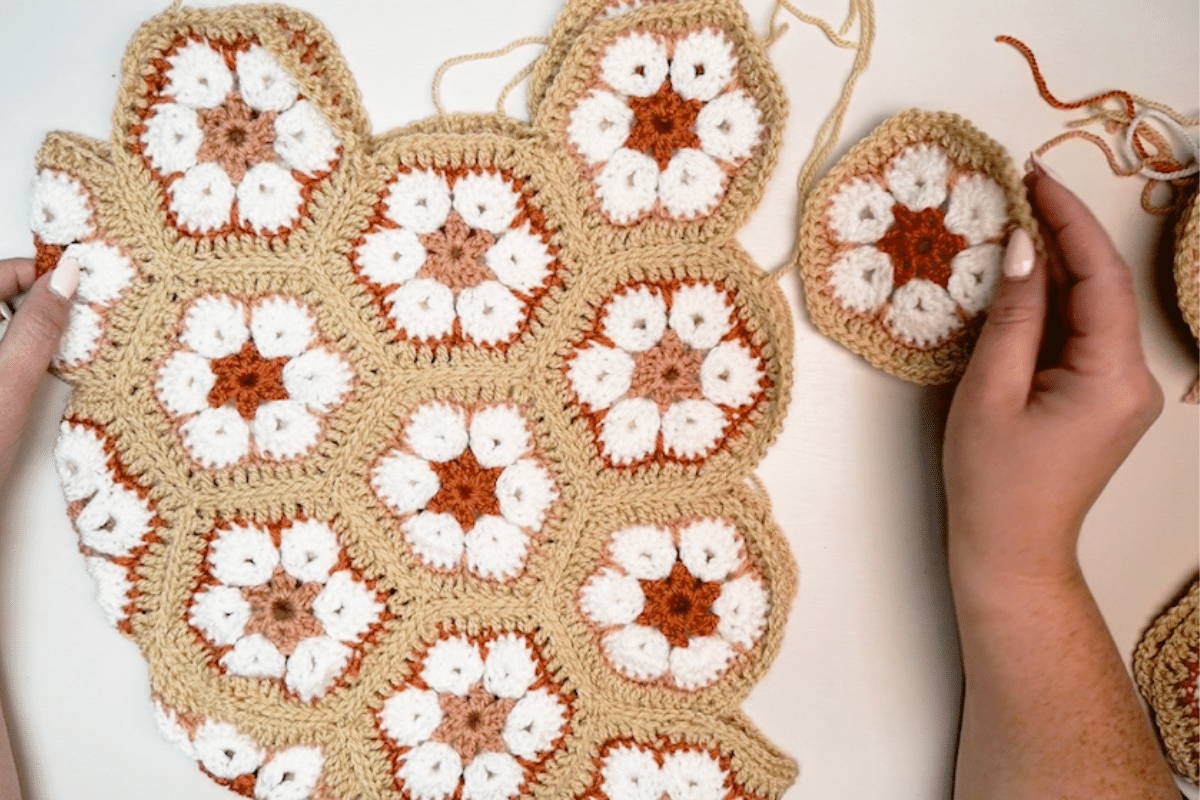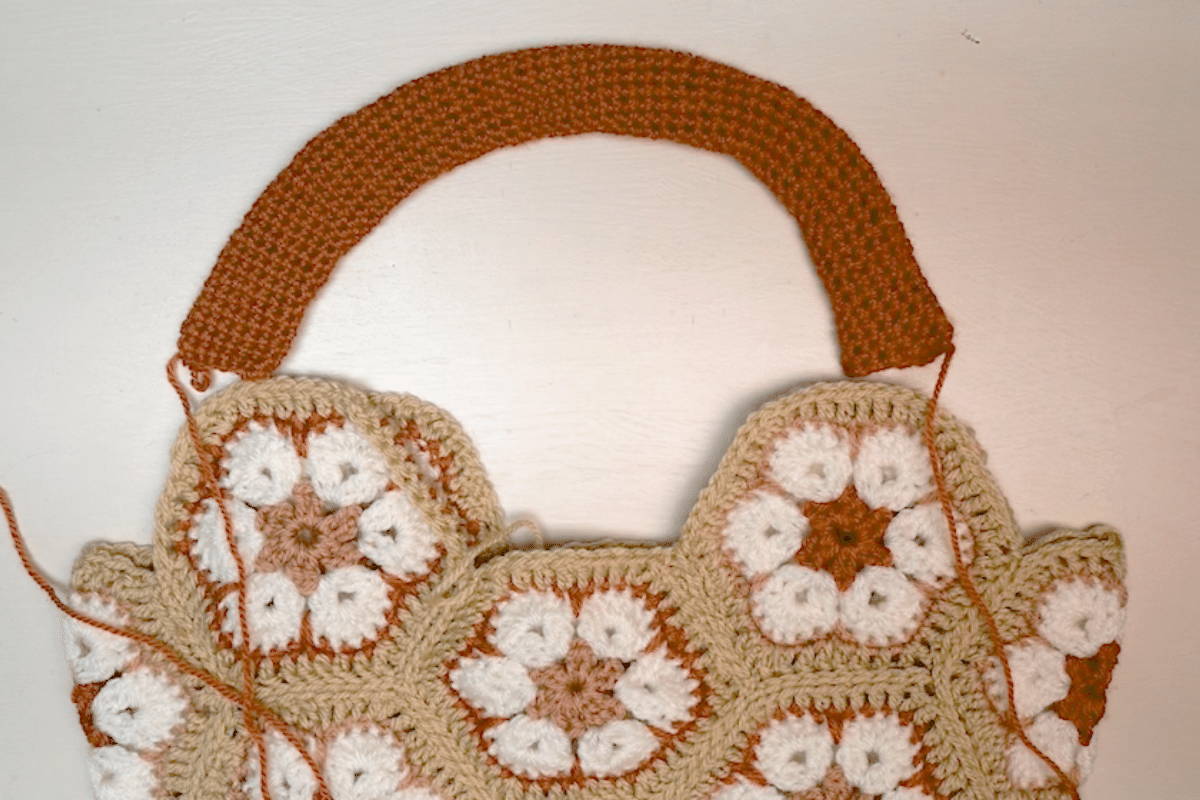 Constructing this project is easier than it may seem. You'll want to refresh these skills, but we have a great tutorial that will take you stitch by stitch through every step.
ch chain
sc single crochet
dc double crochet
st(s) stitch(es)
cm centimeters
mm millimeter
rep repeat
rnd round
African Violet Crochet Projects
We are so excited to get this project going so make sure you subscribe and gather your supplies. Make sure to take a look at some of the newest Mary Maxim Mellowspun Kits and African Violet Crochet projects.
Mary Maxim Mellowspun DK kits