Worsted Weight Yarn is by far one of the most versatile. Worsted yarns work up quickly like bulky yarns, but it is just light enough for garments without adding additional bulk.
Worsted Weight Yarns is often the yarn selected for first-time knitters and crocheters because it's easy to use and patterns are easy to locate.
Here are some of our favorite Free Worsted Weight Patterns.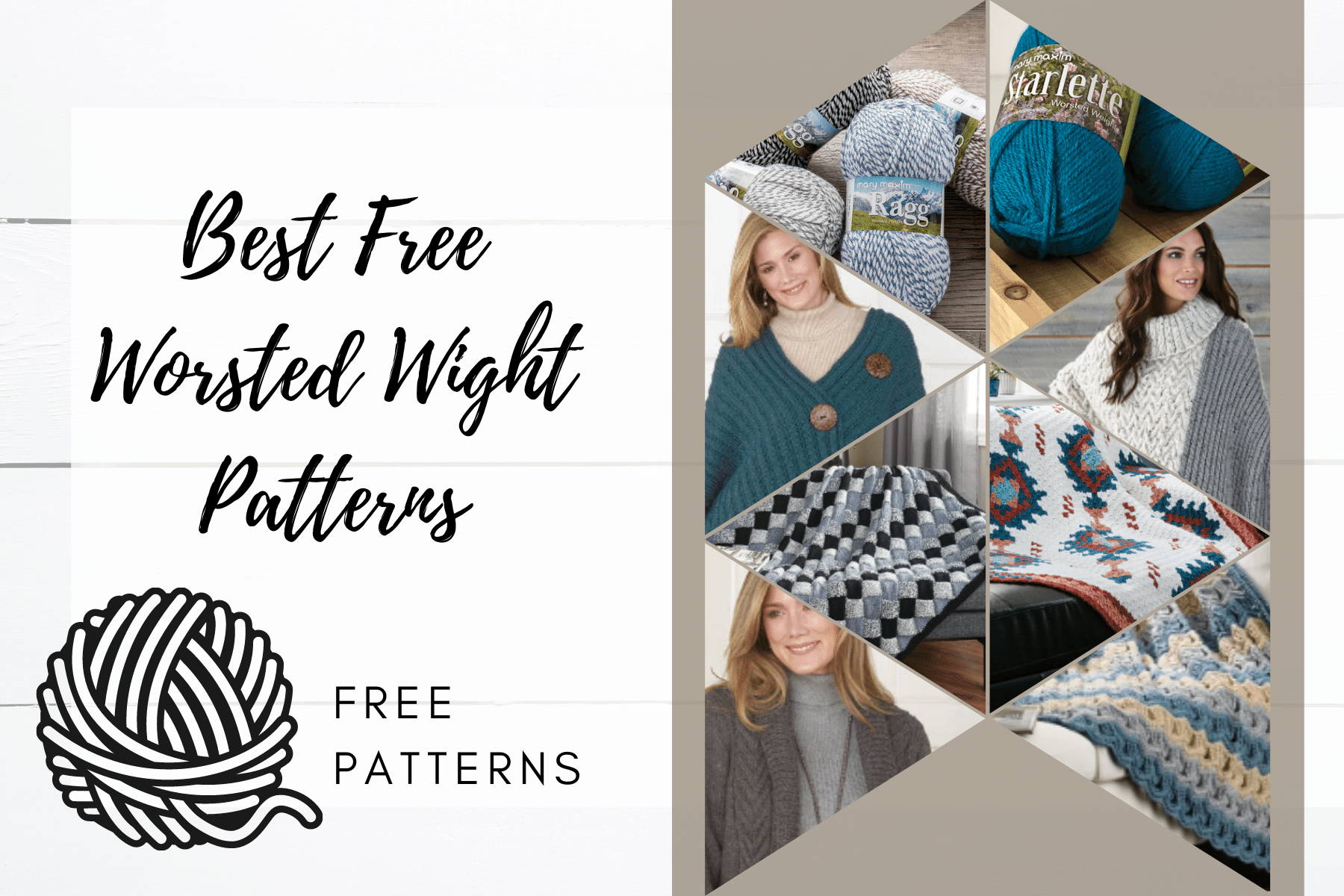 Best Free Patterns for Starlette Yarn
Our best-selling worsted-weight yarn is a reliable choice for your favorite knit or crochet projects. This 100% premium acrylic yarn is best known for its softness, beautiful drape and easy care. This washable and durable classic yarn is perfect for a variety of projects including accessories, sweaters, afghans and more. Available in 40 colors. Mary Maxim Starlette is our "go-to" worsted weight yarn and has been our house brand for over 60 year.
Best Free Patterns for Best Value Yarn
Mary Maxim Best Value Yarn is a lighter worsted weigh yarn with a shorter loft and an extra shine. Best Value has a beautiful drape that makes this our "go-to" yarn for filet crochet. Mary Maxim Best Value comes in a variety of colors and lots fo lovely jewel tones
Best Free Patterns for Maximum Value Yarn
Mary Maxim Maximum Value Yarn might be everything you would want in a value yarn. First, Maxim Value Yarn has a lot of yardage, with 474 yards per ball. This yarn line was also designed to accommodate color families to coordinate seamlessly from one yarn to the other.
Best Free Patterns for Natural Alpaca Yarn
If there were one perfect natural fiber for yarn, it would be Alpaca! Alpaca Yarn is so luxurious and versatile we are sure you will want to try it. Mary Maxim has two unique yarn lines that are Alpaca/Acrylic blends and are an excellent way to use this luxury fiber for your everyday projects without breaking the bank. We hope you enjoy Mary Maxim Natural Alpaca as much as we love designing with it. Here are some excellent reasons why Alpaca Yarn is everything you could ask for in a natural fiber.
Best Free Patterns for Mary Maxim Aran Yarn
Mary Maxim Ragg Yarn is wonderful for adding extra texture to projects. We love combining Mary Maxim Ragg and Mary Maxim Starlette together or using Ragg on it's own.