Today is Day 11 of our 25 Days of Christmas! Today we are featuring our Mary Maxim Starlette Yarn. Make sure to download these exclusive patterns below. They are only available as a free download for a limited time.
Each day of our 25 Days of Christmas we feature something new just for you. Maybe it's a great yarn sale, maybe an exclusive and limited time only pattern available for download, or maybe even a tutorial.
Make sure to subscribe to our newsletter and check back everyday for what's next during our 25 Days of Christmas!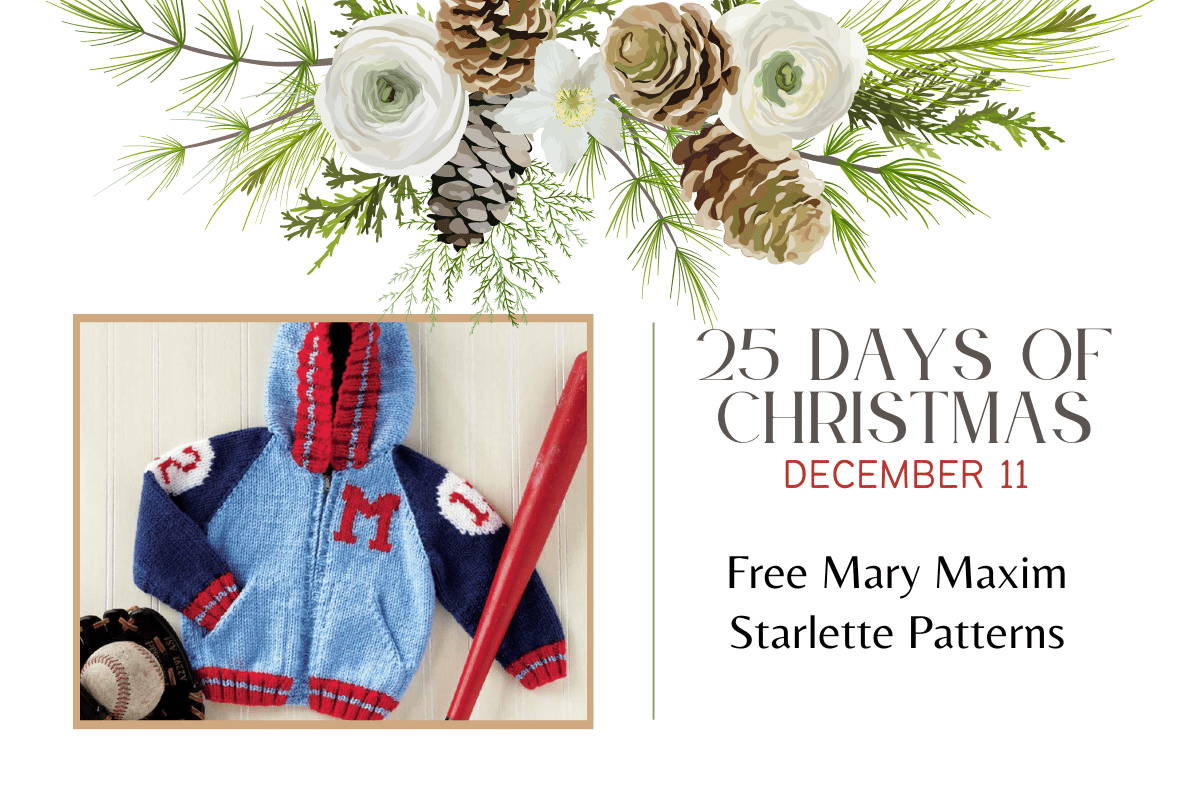 Limited Time Download Only!
Perfect for the Baseball Fan, knit this baseball jacket just in time for spring!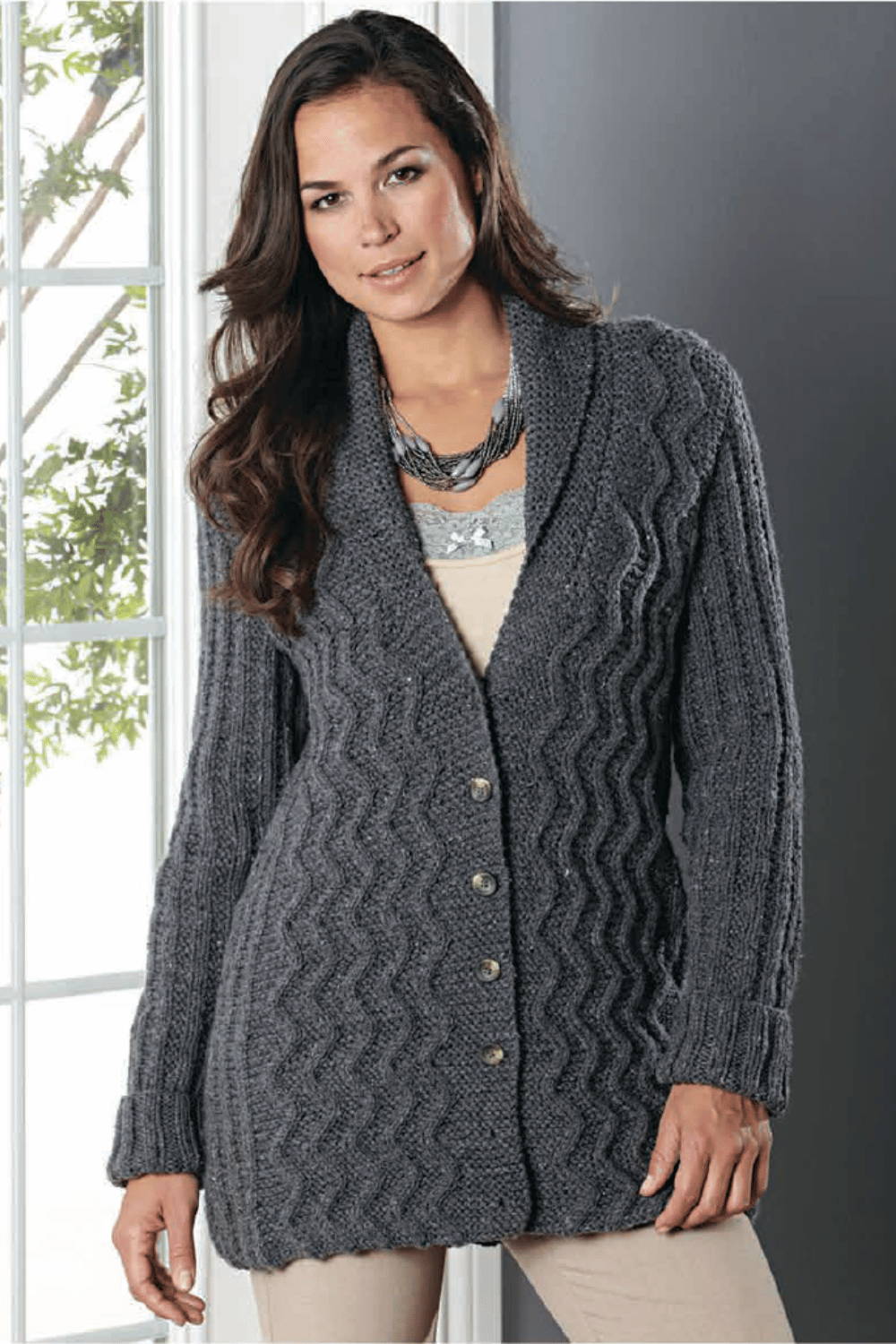 This fun Shawl Collar Cardigan has beautiful cables zigging and zagging through the pattern.
Free Lightweight Crochet Patterns
Free Lightweight Knit Patterns