Today is Day 1 of our 25 Days of Christmas! You've been toiling all year long, and your Handmade Christmas Gifts are nearly completed, or let's face it there's probably a project or two in the naughty corner. Either way it's a good time to pamper yourself.
Each day of our 25 Days of Christmas we feature something new just for you. Maybe it's a great yarn sale, maybe an exclusive and limited time only pattern available for download, or maybe even a tutorial.
Make sure to subscribe to our newsletter and check back everyday for what's next during our 25 Days of Christmas!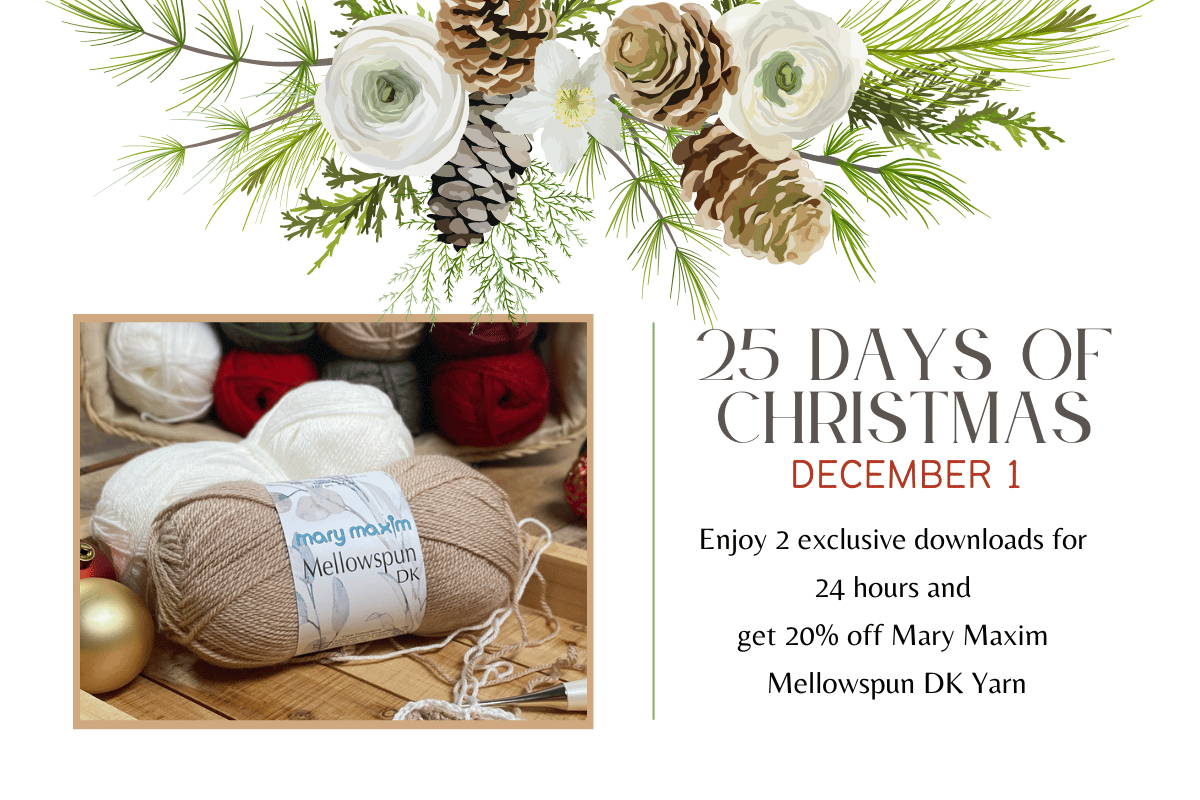 Mellowspun DK Yarn! 20% off Today only
It's Day 1 and we are so excited for our yearly 25 Days of Christmas Event. Today just for you we are featuring 20% off Mellowspun DK Yarn, 2 Exclusive Pattern Downloads, both available for only 24 hours, and 8 Free Patterns. Make sure to take a look at that very bottom of the page for 8 Free Crochet or Knit Patterns for Mellowspun DK Yarn. The yarn quantities in these patterns are calculated for Ultra Mellowspun DK so know that you'll need to calculate yardage when estimating yarn.
The only way to learn about our 25 Days of Christmas Sales is to follow us on our Social Media Channels and subscribe to our Newsletter, so thank you so much for joining us.
Make sure to subscribe so you don't miss the next one.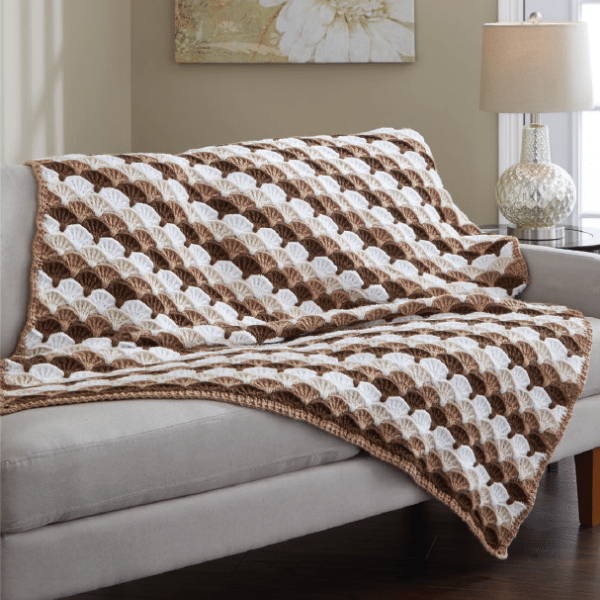 Crochet the Textured Fans Throw! Ultra soft and cozy, the four color Textured Fans Blanket is the perfect project for the intermediate crocheter. This blanket would be a colorful addition to any home.
Knit the Snowy Day Hat and Mittens Set! This adorable set is great for your little one, designed with Mary Maxim Ultra Mellowspun yarn. Requires needles sizes 3 and 6. Sizes 2-4, 6-8 years.