We are reviving our Free Pattern Fridays. This used to be one of our favorite days in our Mary Maxim Crafting groups on Facebook, and we have decided to reinvent the tradition for all of our blog subscribers.
We are including one special pattern each week that you can only get as a blog subscriber. This unique pattern is either not available for download, a pattern only available currently as a kit, or is a pattern that is available as a paid download.
Free Pattern Fridays are only around for the weekend, so make sure to download the patterns, as when Monday comes, this page will be gone.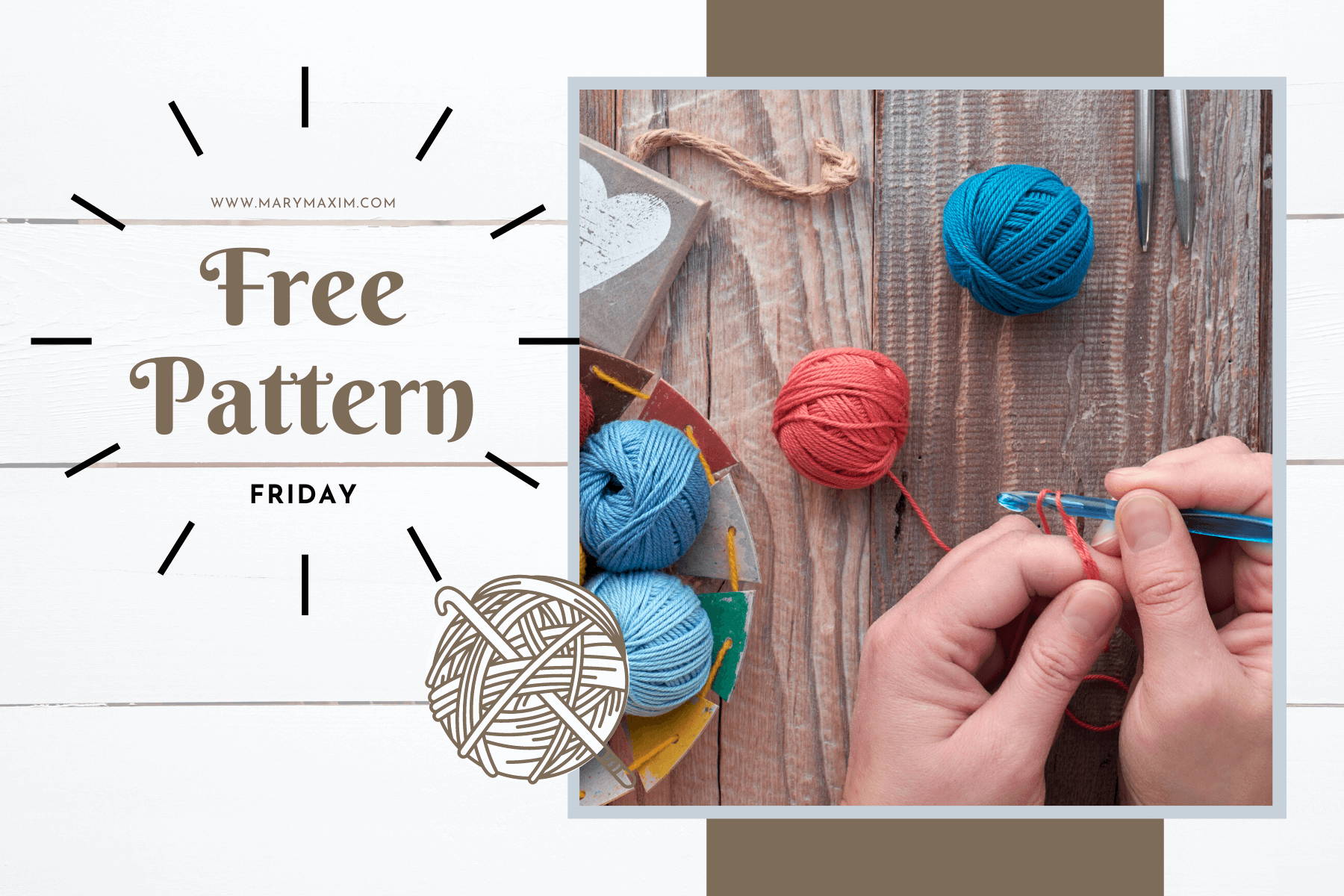 5 Free Crochet Patterns for Spring and Summer
Special Crochet Pattern of the Week
Tunisian Crochet
Ribbons Afghan
Just for Subscribers, download the Crochet Ribbons Afghan! This beautiful Afghan was a winner in our 2006 Design Contest and designed by the very talented Terry Squires.
Applications for the 2022 Mary Maxim Design Contest are due May 20th 2022 and Final Projects are due June 17th 2022!
This beautiful afghan was designed using Red Heart Worsted Weight Yarn in the colors Black, Pale Plum, Medium Purple and Dark Orchid. You will also need a size J-10 (6.00 mm) afghan hook and a size K-10.5 (6.5 mm) crochet hook.
Download the pattern from the email that hit your inbox.
If you haven't yet subscribed to the blog, now is a great time to do so! Just subscribe to the blog making sure to indicate what kind of crafts you'd like to see extra content on, and send a note to gwen@marymaxim.com. We will send you a copy of the pattern on Monday.
We hope you enjoy!