Welcome back to week 2 of the Easter Comfort Cushion KAL! I promised that this week would be a little more challenging and hopefully enjoyable. We will be completing the first half of the front panel.
Week 2: Front Panel Part 1
Week 3: Front Panel Part 2
Week 4: Finishing Touches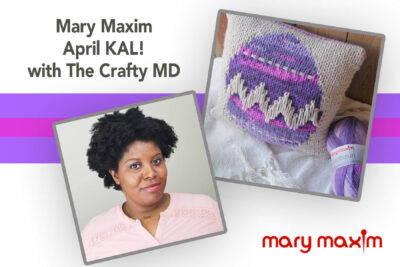 Subscribe to the Mary Maxim Blog!
I am not a fan of color working, so I often reach for self-striping or variegated yarns to do the work for me. Cloudspun did its job beautifully and I couldn't be more pleased with the results. My usual colorwork technique of using floats didn't work with the flat panel construction and made the pillow look unnecessarily bulky. I did a lot of frogging for this project but both yarns were durable enough to withstand my abuse without pilling or looking overworked. Eventually, I switched to the intarsia technique and it turned out to be the right (and easier) option for this project.
Hopefully I go the hard part out of the way, and this goes a lot easier for you.
US #13, 9mm knitting needles

16 inch straight or circular
16 x 16" pillow insert
Tapestry needle
Scissors
Measuring Tape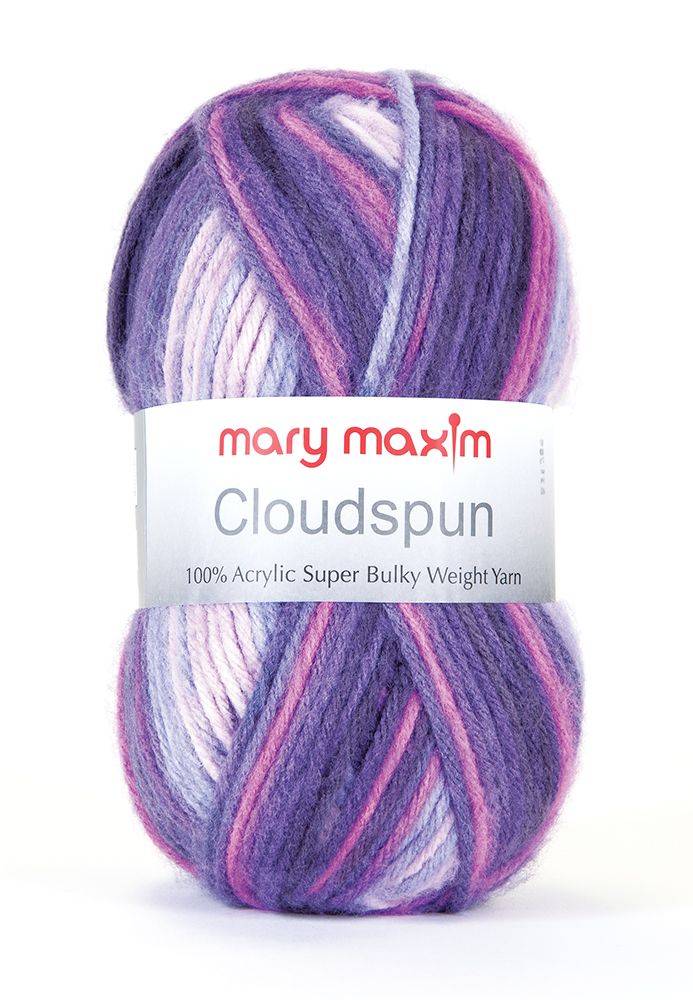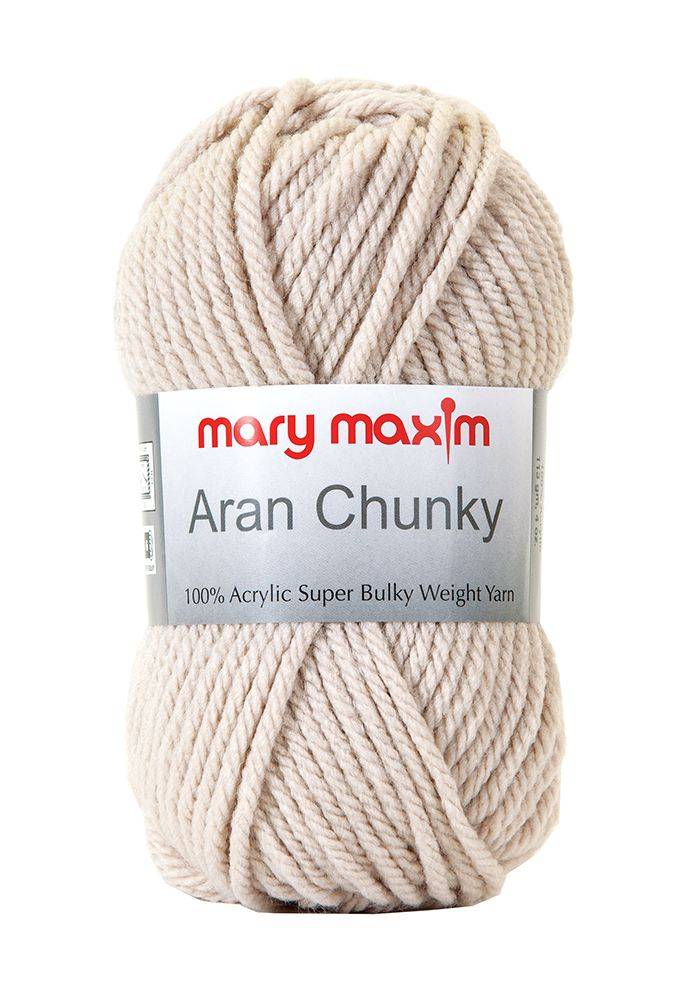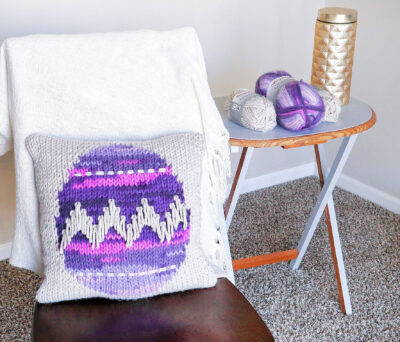 Abbreviations (US Standard):
K – knit
P – purl
R – row
RS – right side
WS – wrong side
Gauge:
9 sts x 12.5 rows
4 x 4" in stockinette
Finished Size:
16 x 16 inches
Notes:
Stockinette stitch is worked by alternating rows of knit and purl stitches. When using the intarsia technique, you will want to pull the new strand over the old one
Note: From here, you can follow the written instructions, or use the chart below.
R1: Knit across (rs)
R2: Purl across (ws)
R3: Knit across
R4: P15 in A, P7 in B, P15 in 2nd ball of A
R5: K13 in A, K11 in B, K13 in A
R6: P12 in A, P13 in B, P12 in A
R7: K11 in A, K15 in B, K11 in A
R8: P10 in A, P17 in B, P10 in A
R9: K9 in A, K19 in B, K9 in A
R10: P9 in A, P19 in B, P9 in A
R11: K8 in A, K21 in B, K8 in A
R12: P7 in A, P23 in B, P7 in A
R13: K7 in A, K23 in B, K7 in A
R14-16: repeat rows 12 and 13
R17: K6 in A, K25 in B, K6 in A
R18: P6 in A, P25 in B, P6 in A
R19-26: repeat rows 17 and 18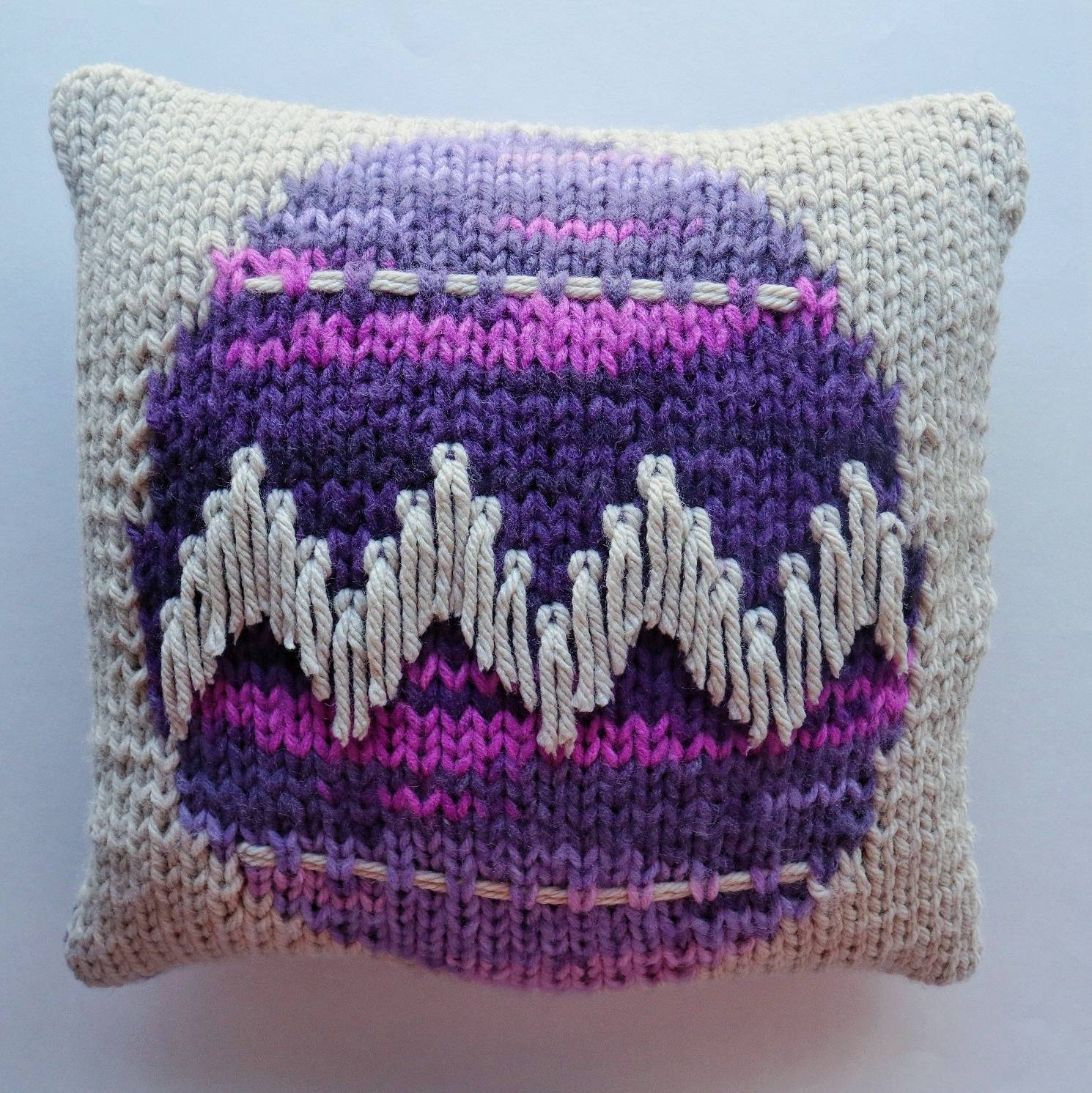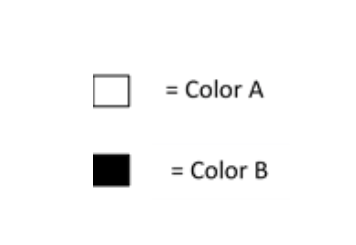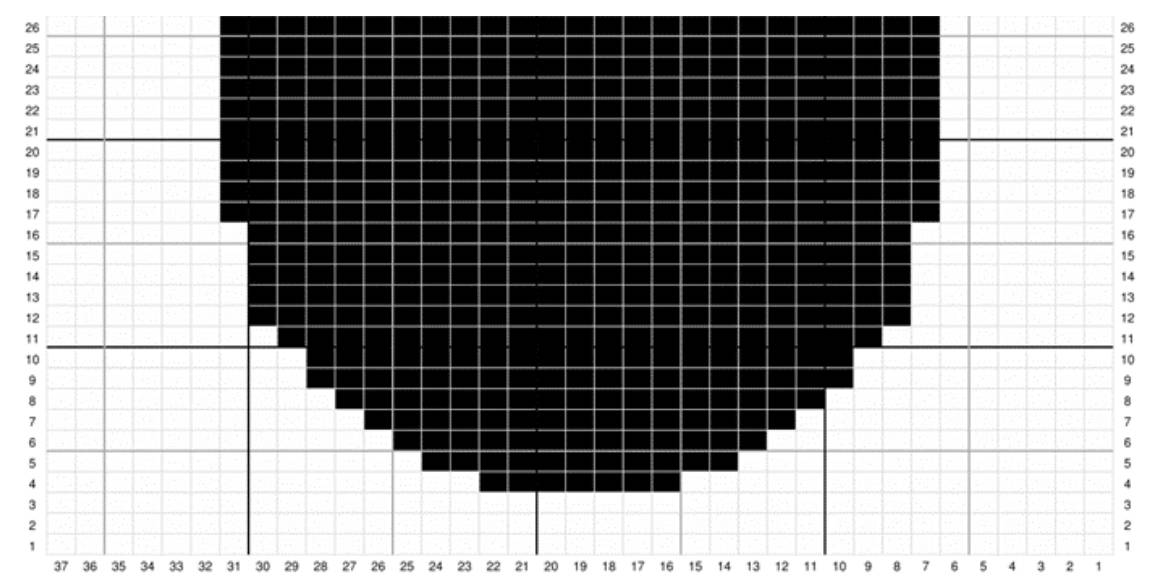 Make sure to check back on Saturdays for the Month of April for more KAL! The next CAL will begin the first Saturday of May. Make sure to follow the Crafty MD on Instagram and Check out the Crafty MD blog for excellent health advice as well as wonderful knit and crochet tips!
Be sure to follow us on Social Media!
Check us out on Instagram, Facebook, and Pinterest.
Happy Crafting!