Often when we think of wool, we think of sheep and their fleece. Wool from sheep used to be our primary fiber for goods, now we commonly use acrylic substitutes, there are wonderful reasons to use Acrylic Yarn. However, there are still some fantastic reasons to reach for wool or wool blends when choosing your yarn. Take a look at this list of 5 Reasons to work with Wool.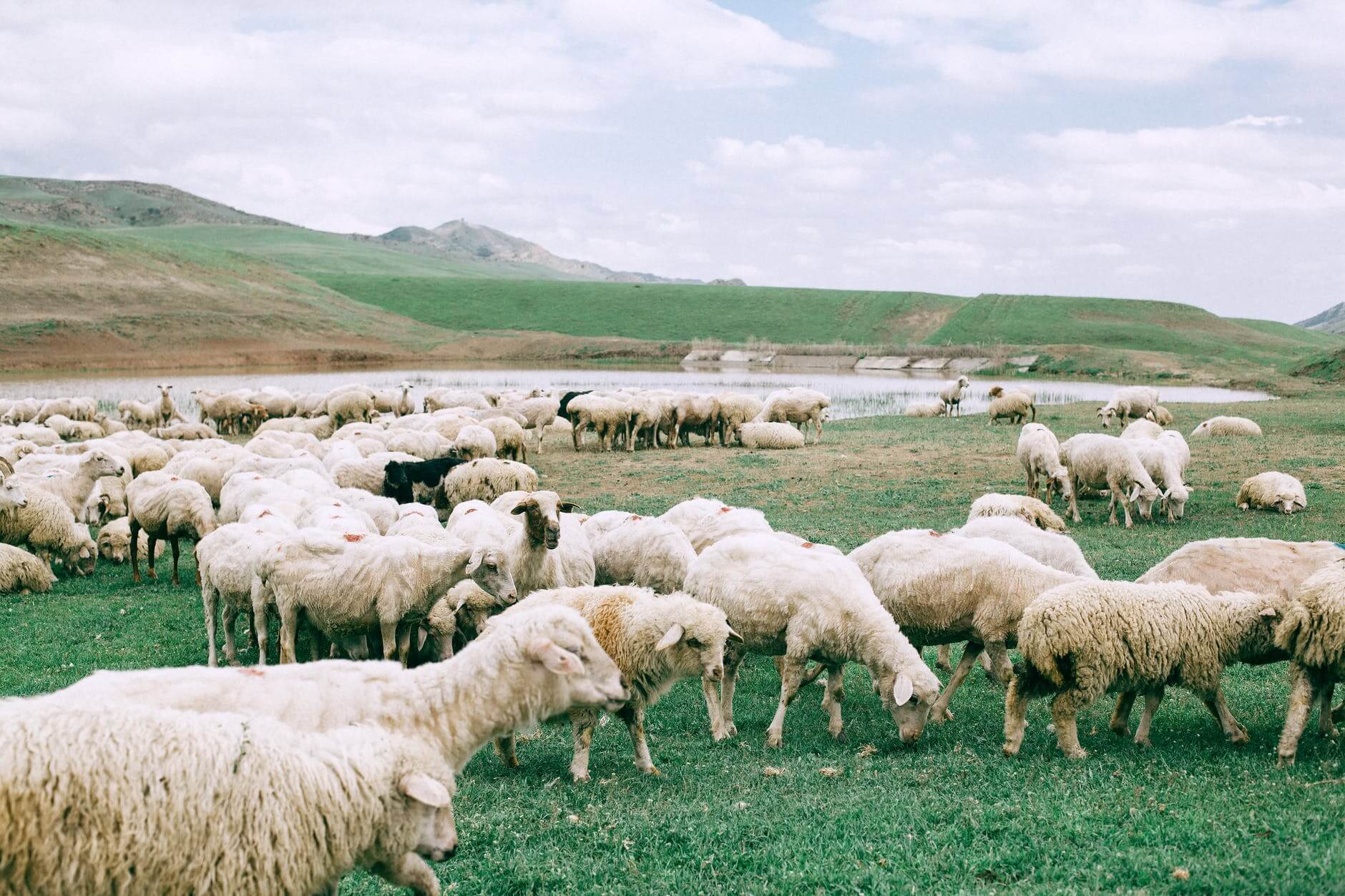 Subscribe to the Mary Maxim Blog!
Wool is great for insulating, I love using it in socks and all of my socks for hiking and camping are made with wool. Wool keeps the body heat in during winter and wicks away moisture in the summer.
Wool sweaters during winter, no matter what weight, are wonderful for insulating and can remove the bulk of thick jackets which can feel restricted. Wool fibers contain a lot of air and this air helps to maintain body temperature by creating an insulating layer.
In the warmer months, wool continues to be a great fiber to work with because it and repels water. Wool items absorb the moisture, wicking it away from the skin and through the fibers. Wool can absorb 30% of it's weight in moisture before it begins to feel damp.
2. Wool has Natural Elasticity
One of the many reasons why we love working with wool is that wool fibers have a natural elasticity that brings a certain amount of life to your projects. Wool fibers can bend and twist without breaking, making them more durable. Wool will form to your body when wearing and will return to its' original shape after following proper washing and drying instructions.
3. Wool can be Wrinkle-Resistant
Speaking of durability, wool and some wool blends, depending on the quality and quantity can be naturally wrinkle resistant due to the natural crimp pattern of the fleece. Go ahead and stuff your sweater into a draw and watch the wrinkles let go and smooth when you pull it out.- hopefully This is also a wonderful feature of wool for when you're working on your project which you keep folded or stuffed in your project bag.
4. Wool is Anti-Microbial and Odor Resistant
Lanolin, which is the thin waxy coating on wool fiber that contains fatty acids, inhibits mold, mildew and bacteria growth. Wool is naturally resistant to bacteria and fungus, making it a great fiber for a multitude of uses. Wool fibers also absorb odor-causing bacteria and prevent them from reproducing, which is why wool fabrics require less washing and allow garments to last longer.
5. Wool is a Sustainable Fiber
Wool is a sustainable fiber. Today most of the world's wool is farmed in China, Australia, and the United States. Wooly Sheep are estimated to have been domesticated approximately 9,000 years ago and has played an important role in world textiles ever since. The environmental impact of wool is relatively minor which makes it easier to source your fibers locally from smaller independent retailers. Often locally sourced wool is costly, as well as much of the independently dyed fibers. We are happy to provide affordable alternatives with our wool blends.
Wool is biodegradable which means it will not leave a large environmental foot print. If a garment, like a wool jacket, were to be discarded, it will fully decompose in a landfill type environment in about 6 months, but taken care of properly it can last for decades.
Spring is on its way so check out these ideas for Valentines Day, and these adorable Easter Crafts. The Mary Maxim blog is a great place to learn new stitches like the Seersucker Stitch, and for knit tutorials and crochet tutorials.
Be sure to follow us on Social Media!
Check us out on Instagram, Facebook, and Pinterest.
Happy Crafting!