Your heading text goes here
There is a saying that is constant in every good design, "form follows function." It is in the forming of stitches in Aran knitting that we can peer into the traditions that have made Aran knitting so important to fiber arts and the people who rely on it.
Subscribe to the Mary Maxim Blog!

Aran knitting gets its name from the Aran Islands in Western Ireland's Galway Bay. Ireland and Irish knitting specifically, for centuries have attracted fiber artists from all over the world to sample their wares. Designs in knitwear and other garments are often linked to local ancient culture and myths. Life in Galway Bay for centuries has revolved around fishing, farming, and tourism. Farm life and the life of a fisherman are displayed symbolically in Aran designs. To say the Aran Islands are secluded would be an understatement, but after centuries of hard work, they are now a fairly self-sufficient island grouping. Hand knitting was introduced to the islands in the 17th century but sources differ as to exactly how. As time went on and tartans were worn less, knit stitches and traditional Irish knitting patterns became more stylistic among the clans. These patterns are known to be closely guarded secrets. If you travel to Ireland and purchase yourself an authentic Aran sweater, it isn't likely to be a sweater knitted for a specific clan. Each family and clan have unique symbols or patterns knitted into a part of their own handknits.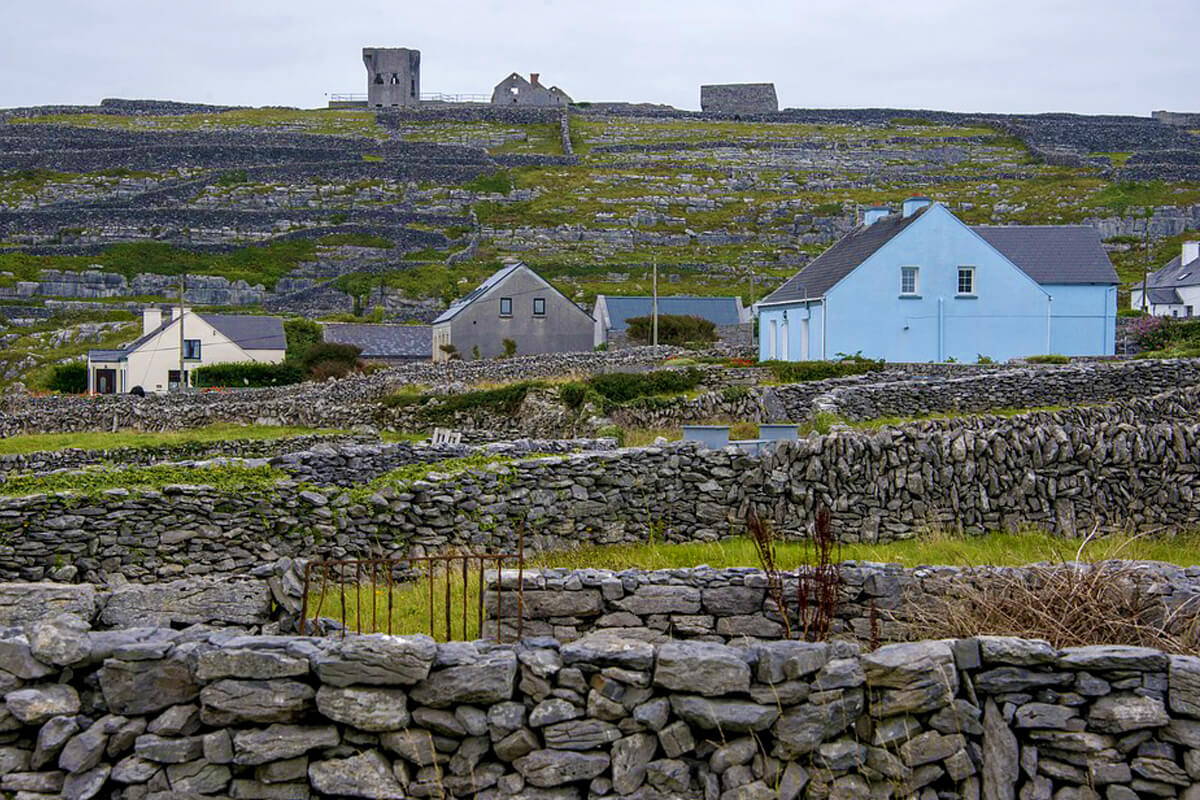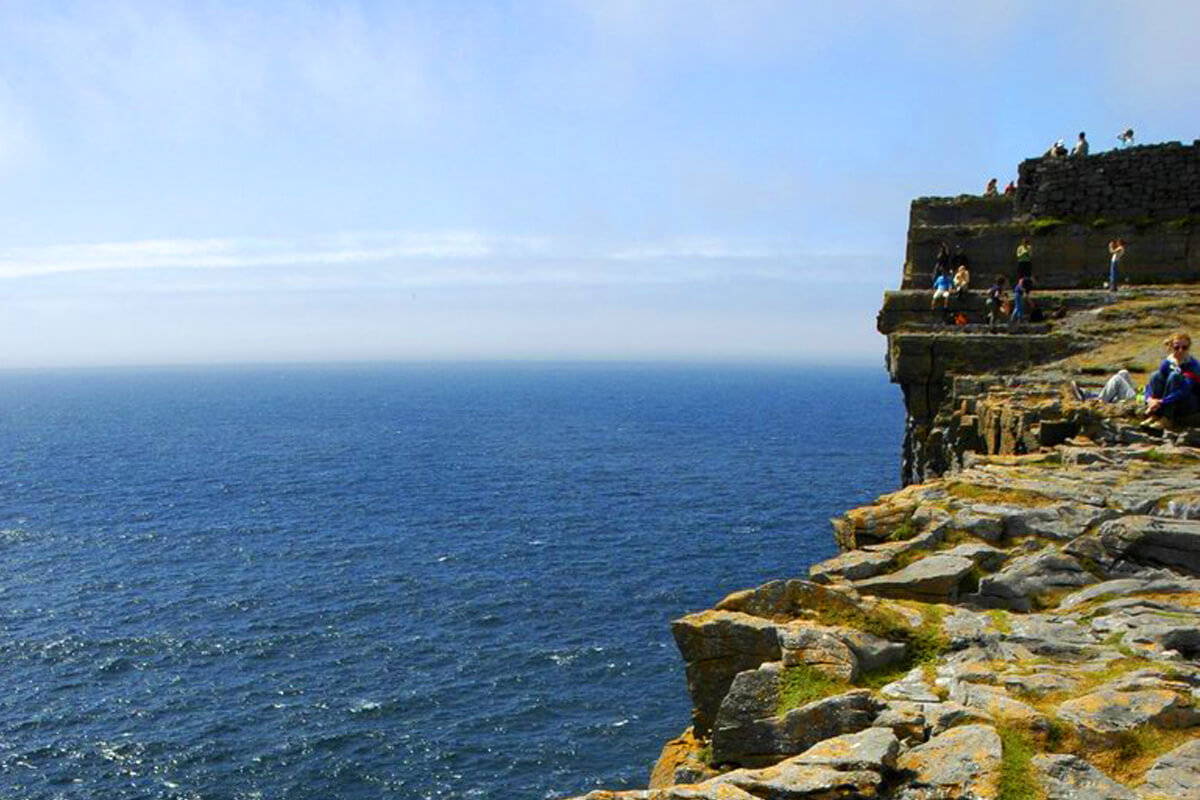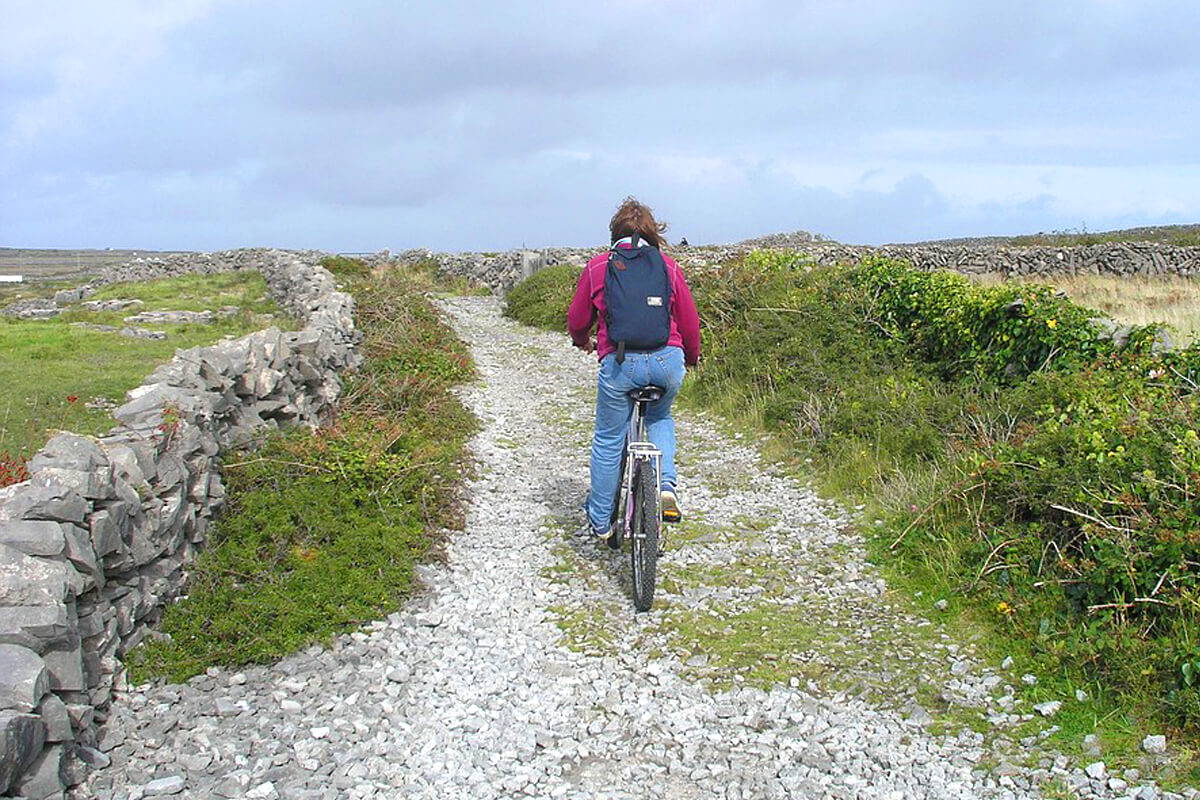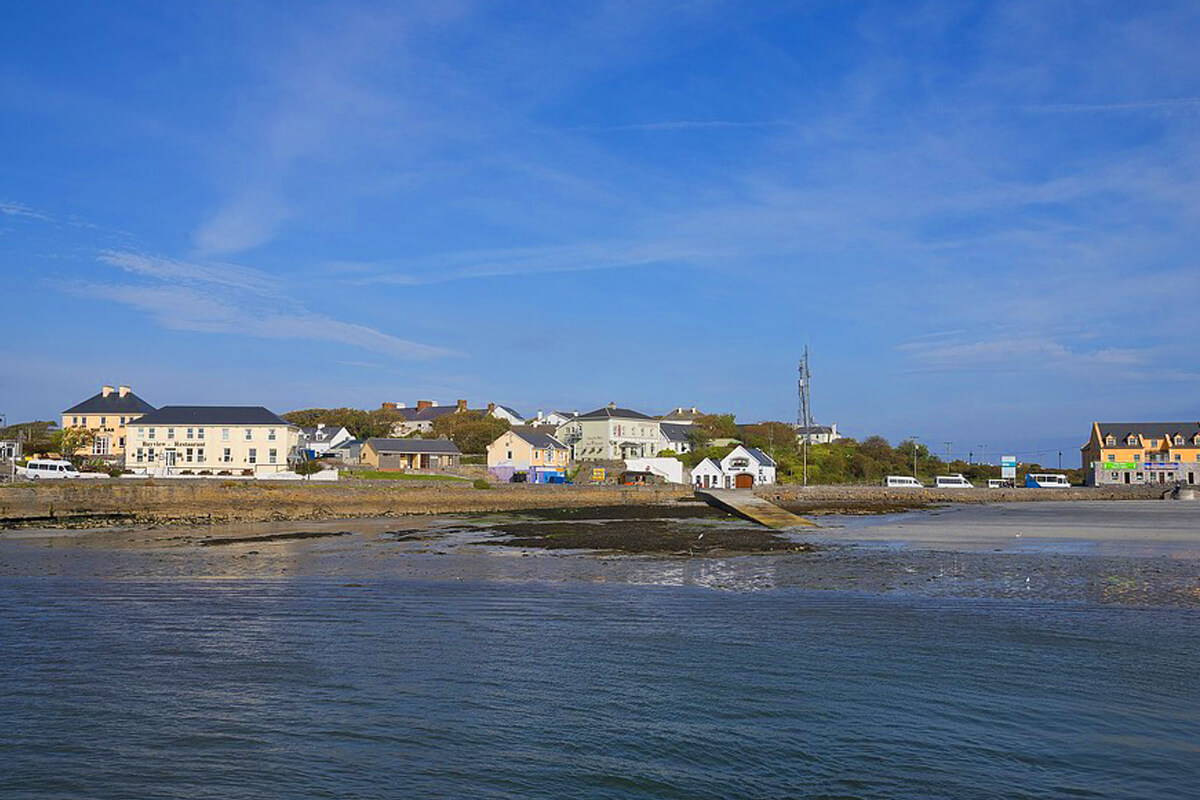 To this day the stitches and patterns of Aran knitting tell the story of the lives of those who live and have lived on the Emerald Isle. Aran sweaters became popular on the islands in the early 1900's by fishermen. These became the favorite sweater for the young fisherman on the island and is known as a fisherman's uniform. At first, they were knitted as "church clothes" and later adapted to regular everyday wear. The meaning behind common stitches in Aran knitting differs greatly from source to source, and just like anything they indicate different things to different people. Overall there are some general meanings to imagery in the textures and stitches.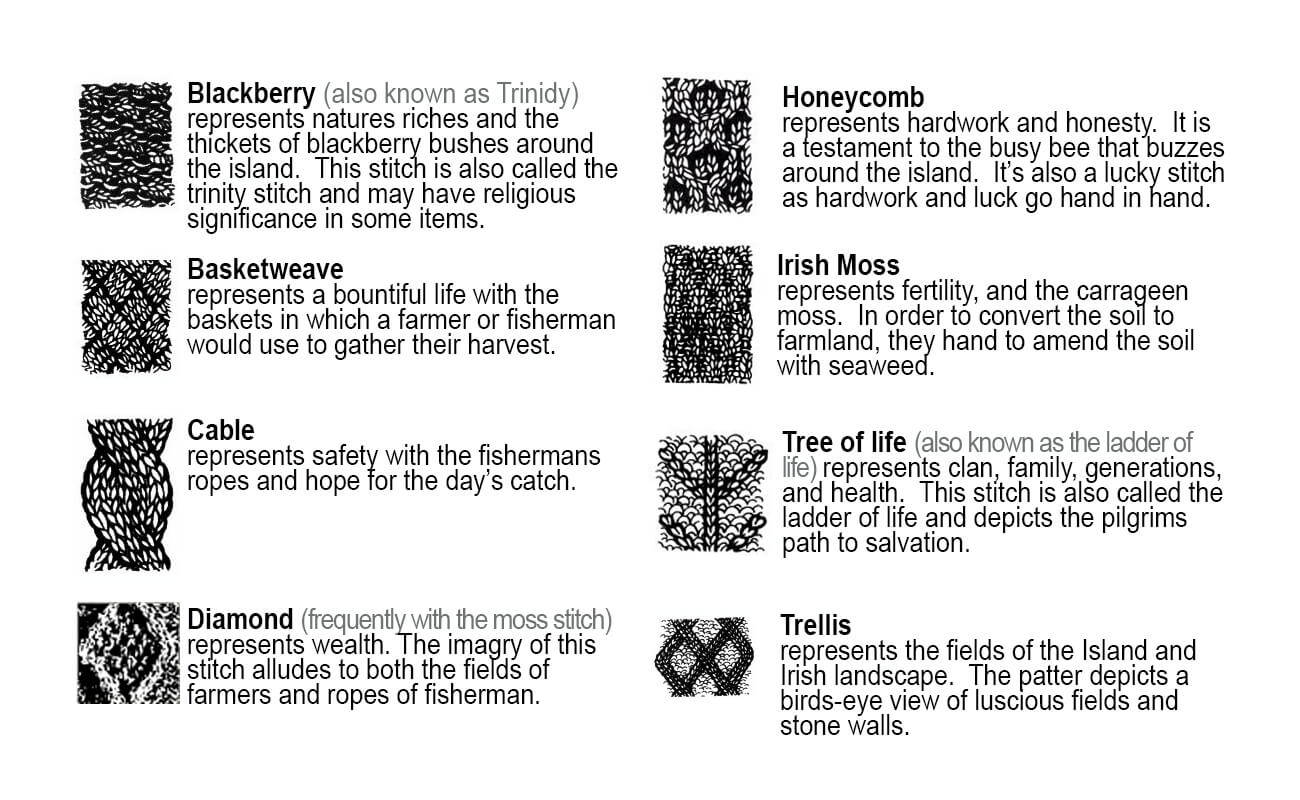 The greatest part of Aran knitting is the story it tells about the person for whom the item is knitted. Aran knit items are supposed to reflect your past and your hopes for their future. In the tradition of Aran knitting, what knit stitches would you make for a loved one?
Would you like to learn more? Check out these sites
Be sure to follow us on Social Media!
Check us out on Instagram, Facebook, and Pinterest.
Happy Crafting!