Mary Maxim Aspen yarn is a lovely tightly spun roving yarn. Here are some of our favorite Free Patterns designed in this gorgeous yarn that we just had to share. We included a few of our favorite kits too. This is a beautiful yarn, and we hope these patterns have inspired you to create something incredible.
Mary Maxim Aspen yarn is a fun size 5 bulky roving yarn inspired by the Mountain Landscape of Colorado. The subtle long striping in each ball adds an extra dimension to your knit or crochet fabric. Mary Maxim Aspen Yarn is available in 6 gorgeous colors: Skyline, Lodge, Hot Springs, Alpine, Meadow, and Fireside. Mary Maxim Aspen Yarn is 100% Acrylic, and each ball is 130 yards long or 118 meters, weight 3.5 oz, or 100 grams.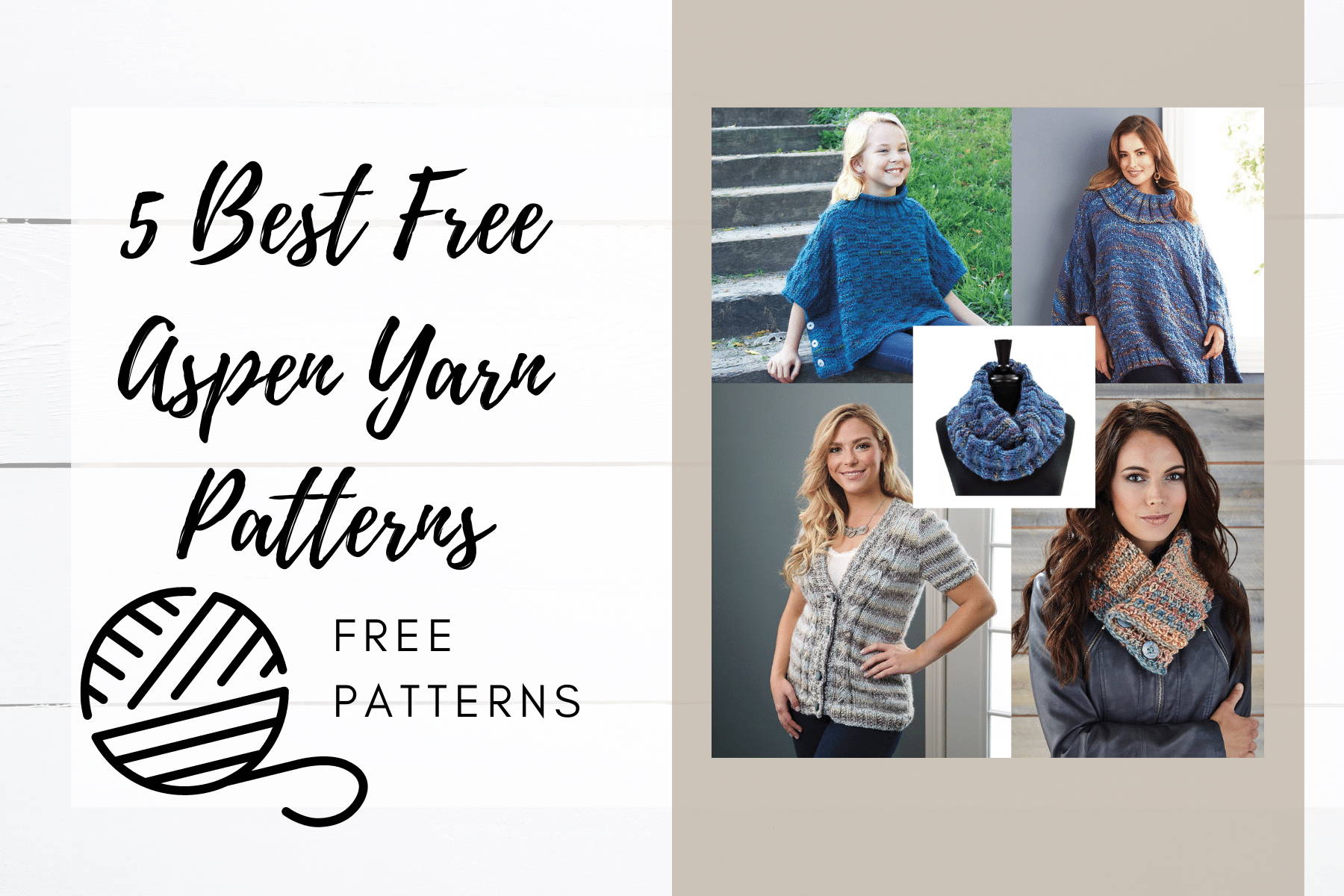 Aspen Yarn Kits for Knit and Crochet
I've been collecting bags and purses for as long as I can remember. My closet is stuffed with them. I love unique shapes, colors and textures. Mostly, I love being able to create something myself. My idea for the shape of this bag came from scrolling fashion handbags on Pinterest and being awed by all the possibilities for shape. Once I saw this Aspen yarn in the Lodge colorway, I KNEW that it was meant to be a handbag.
You'll need 2 skeins of Mary Maxim Aspen for this project in your favorite Aspen Color. Wait! Go ahead and order 2 in every color, this is such a fun pattern you'll want to make more than one. This handbag works up quickly and is addictive! It's also a great gift item. I've already made 2, and I won't lie. I ordered enough yarn to make 4 more. And I'm not one to remake my own designs if I don't have to!
Originally published as the Mary Maxim Crochet Along pattern for May 2021 (published across 3 blog posts), the Blythe Handbag quickly became one of my most popular patterns! Now available in Ravelry and Etsy in PDF format–you can access this pattern so much more easily now! I love this handbag just as much as when I first designed it. It works up quickly in bulky yarn. It has amazing texture. The stitches are easy and fun. If you haven't given this pattern a try, check it out. It's perfect for gifts, product makers, or make-for-yourself projects! Gather a few crocheting friends and work on it together for your very own crochet along!

We have lots of plans for this beautiful yarn so stay tuned. We are putting the finishing touches on a quick project so make sure to subscribe to this blog and our Youtube Channel. Make sure to add your favorite Super Soft Color to your cart. to make the Super Soft Twisted Ear Warmers.