Simply Naturalis our newest addition to the Mary Maxim brand of yarns. Simply Natural is a blended yarn consisting of 52% cotton and 48% bamboo. You get the best features of both cotton and bamboo when working with this yarn. We love designing with it, and we hope you enjoy knitting and crocheting with it as much as we have. We are still putting the final touches on our latest Mary Maxim kits and can't wait to share our designs with you. In the meantime, here are 4 reasons to work with Bamboo Yarn. If you'd like to learn more about types of cotton, follow this link.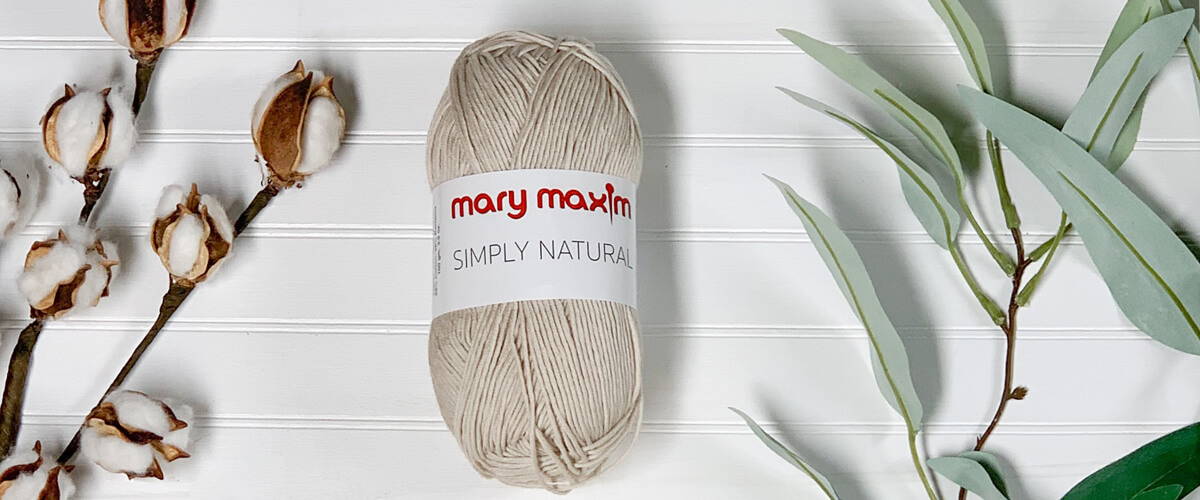 Subscribe to the Mary Maxim Blog!
Bamboo is a wonderful and sustainable resource. It only takes 4 years for a bamboo tree to mature and become harvestable. For anyone who is an avid gardener, you know that 4 years is a relatively quick maturation rate. In fact, we are willing to bet that many of us have had WIP's older than 4 years. A mature plant can grow up to 3 feet a day, it literally grows before our eyes. Once harvested, there is no need to replant as the bamboo's root system is in place the plant will continue to regenerate. Bamboo makes more than fabulous yarn, it has been a coveted plant for centuries. We can find evidence of bamboo used in everything from clothing to raw building materials for the past 5,000 years. You'll also find that it is a sustainable substitution for paper, fuel, tableware, and fabric. You have probably even eaten young bamboo shoots if you enjoy Asian cuisine. Bamboo is considered a sustainable green material because it can regenerate in less than 10 years. It's often planted to ward off soil erosion and because a grove of bamboo trees produce 35% more oxygen than a forest of trees when comparing similar acreages. It can do all of this with less water, pesticides, and fertilizer than needed for trees.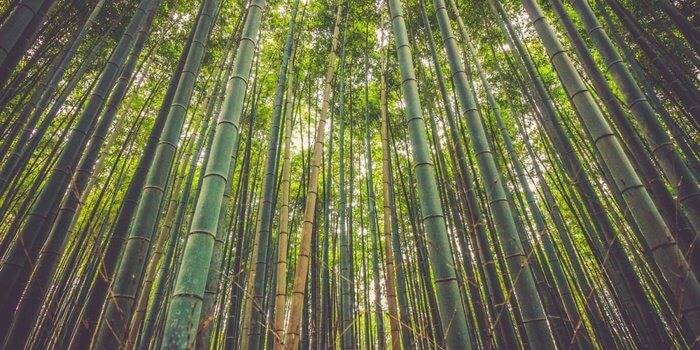 You must be thinking, "If it's made from trees how soft can it be?" Bamboo yarns have an incredibly soft hand. In fact, depending on the manufacturing process it can feel softer than silk. Ideal for garments, bamboo yarns have a medium drape and the fibers are naturally breathable making them perfect for summer and warm climates. Be cautious if you get 100% bamboo yarns wet. The fibers tend to lose its strength and may fall apart. Make sure to dry clean 100% bamboo yarns. Mary Maxim's Simply Natural is 52% cotton and 48% bamboo. Because of this blend, you are able to machine wash any garment that is knit or crochet with Simply Natural using the delicate cycle and on the low heat setting without the worry of the yarn falling apart. Then reshape and lay flat to dry. Make sure to read all of the care instructions on the yarn label. cloth made from bamboo yarn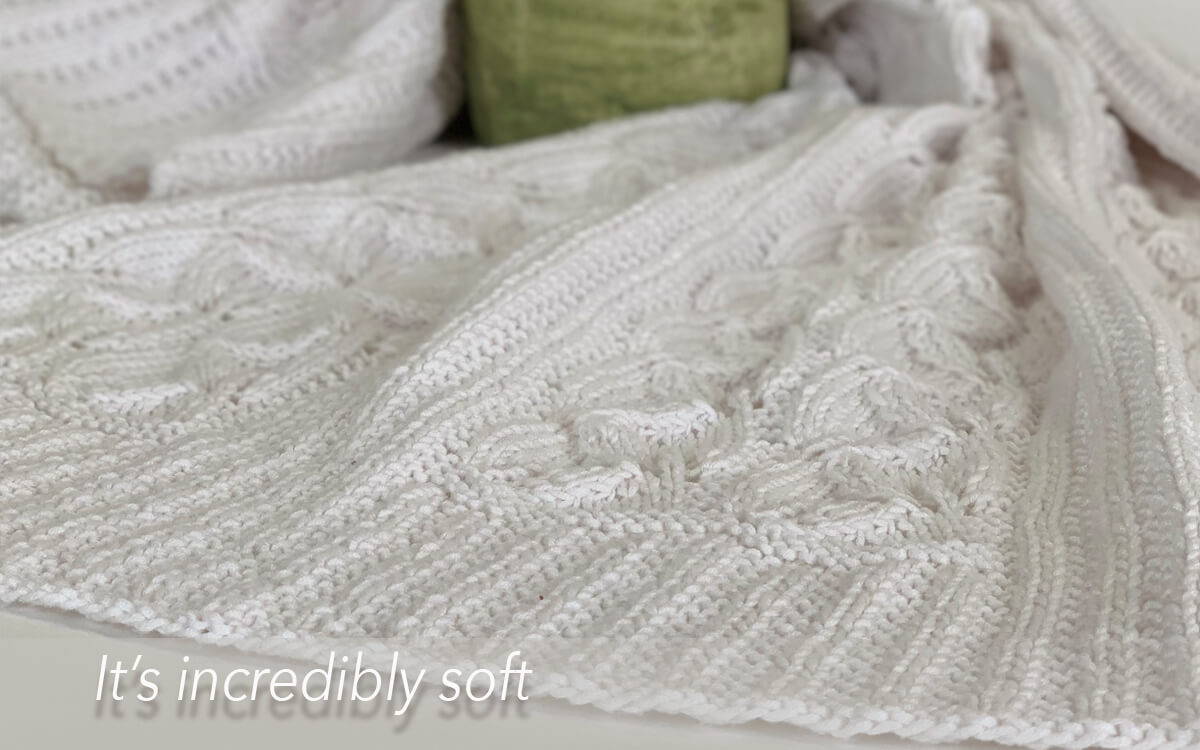 When researching bamboo yarn you may read how bamboo fibers often split so you'll need to be careful when knitting or crocheting. You shouldn't experience this with our Simply Natural Yarn. Because it's a blended yarn, you'll notice the added softness of the bamboo and the structure of mercerized cotton and you'll find it easily slips on and off your needle or hook. To compare Simply Natural with mercerized cotton take a look at our Cone Cotton. Mary Maxim Cone Cotton is a 2 ply fine weight size 2 cotton. It comes in 1 pound and 1/2 pound cones. Another property of 100% bamboo yarn is that the fibers tend to be weaker than other types of yarn. We caution you against using 100% bamboo on anything that will frequently get wet. If you are using 100% bamboo then you may want to compensate this by knitting with two strands of yarn and even then it may not hold its shape.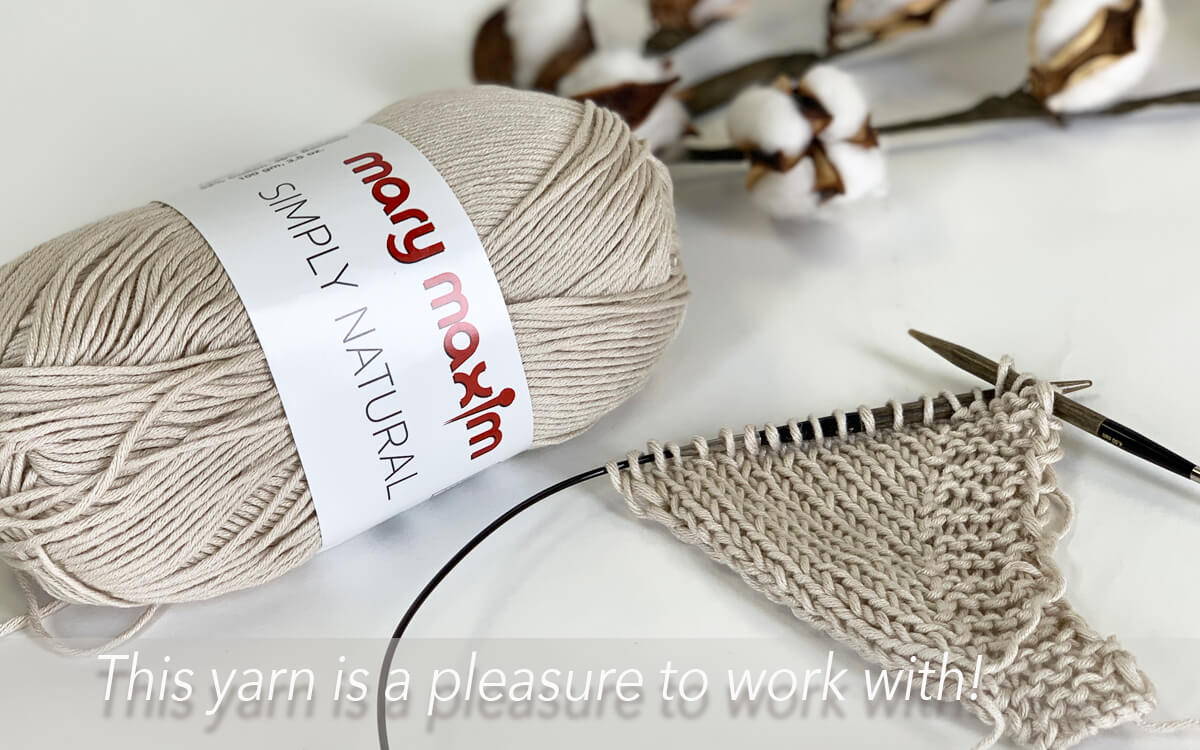 It's Comfortable to Wear Especially in Warm Weather
When wearing items made from bamboo you'll notice quickly how breathable its fiber is. Bamboo garments are perfect for warm weather. You'll also notice how the moderate drape lays soft on your skin. As we mentioned earlier, bamboo if carefully manufactured, feels softer than silk and we think you'll enjoy this incredibly soft yarn. Bamboo also has antimicrobial properties and is UV resistant. What more could you ask for from a yarn?
This is what people are saying about
Mary Maxim's Simply Natural Yarn.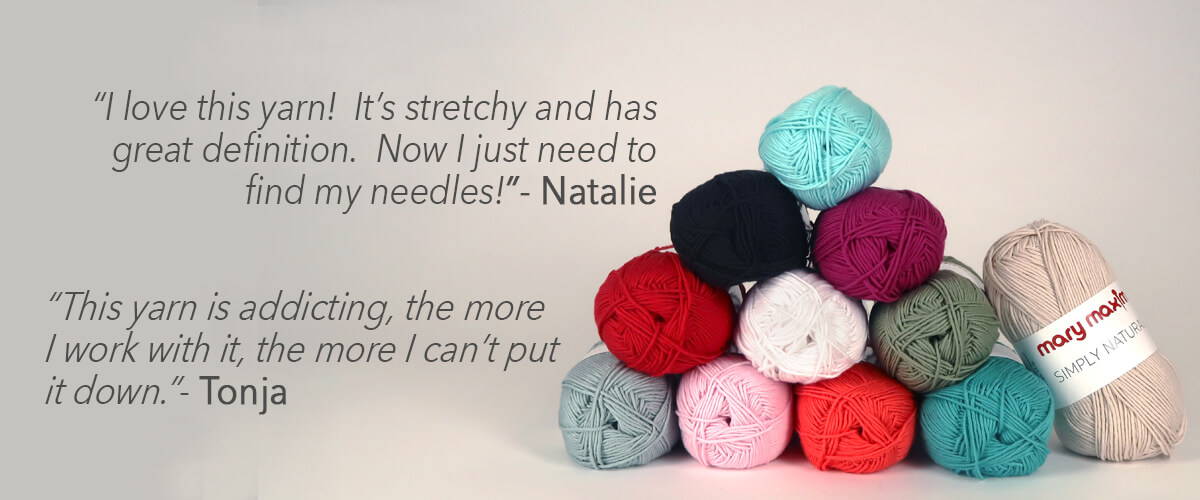 Take a look at these designs by some of our favorite independent designers using Mary Maxim's Simply Natural.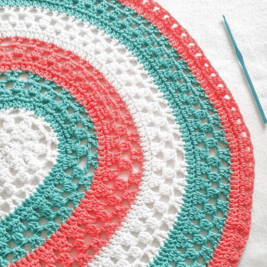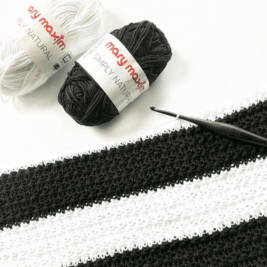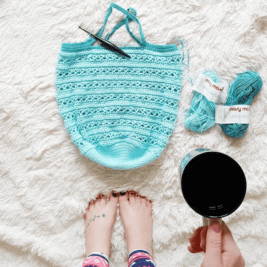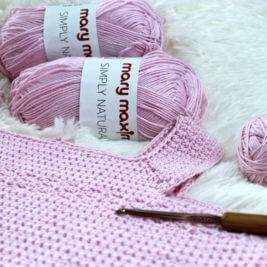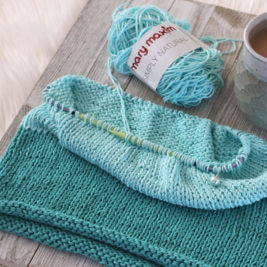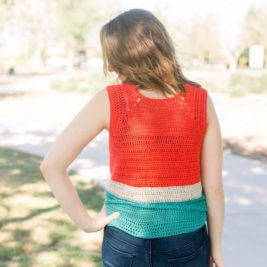 We are so excited to introduce this yarn to you. Stay tuned for free patterns designed with Simply Natural and some of our gorgeous kits using this incredible yarn. We have more tutorials, yarn reviews and guest posts in the works.
Be sure to follow us on Social Media!
Check us out on Instagram, Facebook, and Pinterest.
Happy Crafting!