Sunrise is one of the newest yarns to join the Mary Maxim Family in 2023 and we are so excited to enter spring with this incredible Micro Fiber Acrylic yarn. You may have already seen some of our early projects in the yarn. Here are some of our top reason why we love this yarn so much, and why we think you'll love it too.
Strong - These fibers are incredibly strong, they hold up incredibly well to wear and tear and are not easily broken. Machine washable these fibers retain their shape with very little manipulations and don't break down as easily as natural fibers.


Loves the Washer- The last thing you want to worry about at the beach is if the sand will destroy your handmade item. Just pop it into the washer, lay flat to dry, and it looks hardly worn at all.


Sinfully Soft - Strong Fibers, that love the washing machine AND SOFT! Absolutely, once you get your creative hands on these, you'll want to make all of your garments with this line.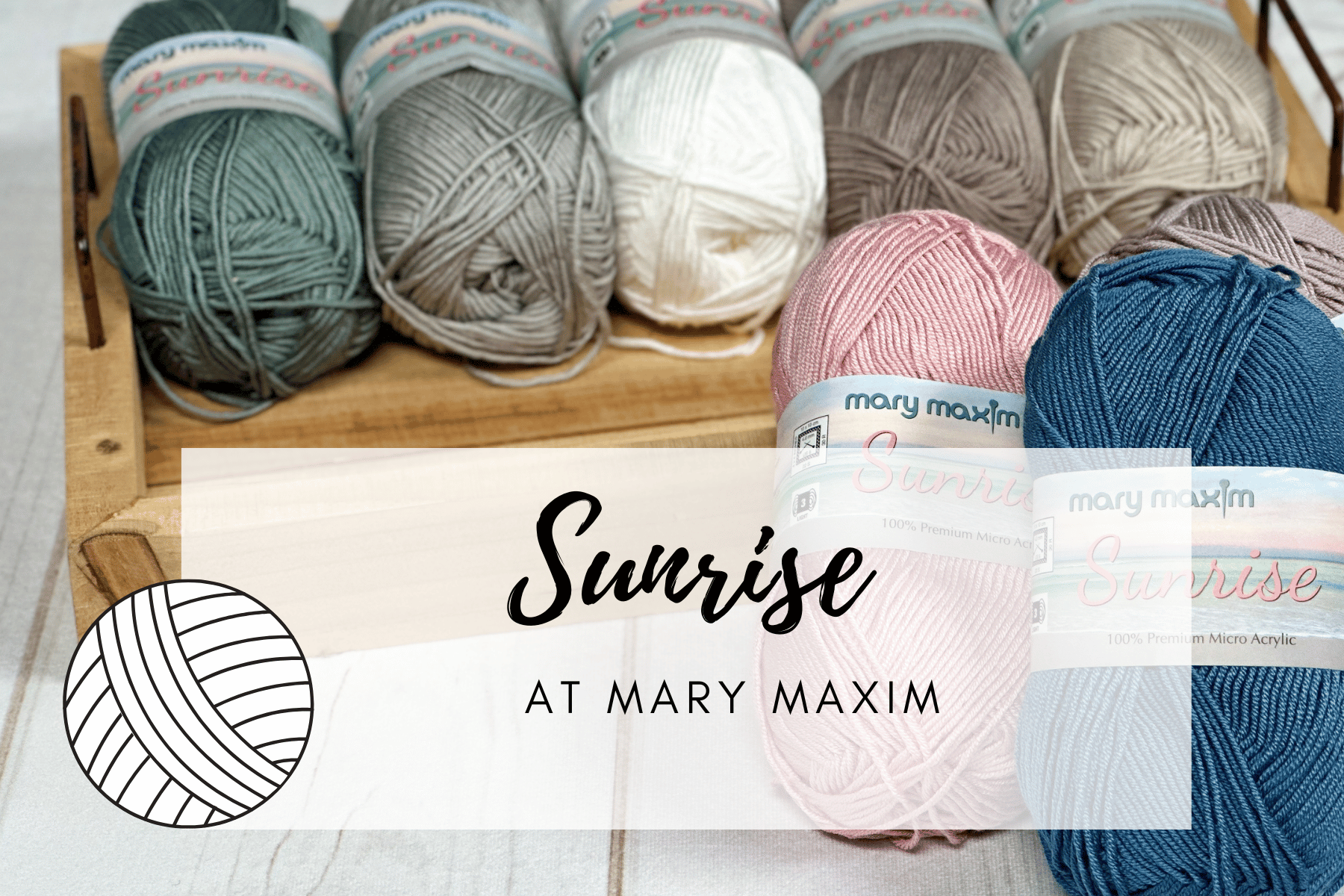 We did a wash and dry test for Mary Maxim Sunrise Yarn. It's always a good idea to wash a new yarn before designing with it so you know how the finished piece will react with your stitch and the fibers durability. Anytime you are washing a finished piece or even a swatch it's best to follow the exact directions on your yarn label. Make sure if this item is a gift that those instructions are written down and inclosed with the gift for future, you may even want to send it in an email depending on how your recipient stores information.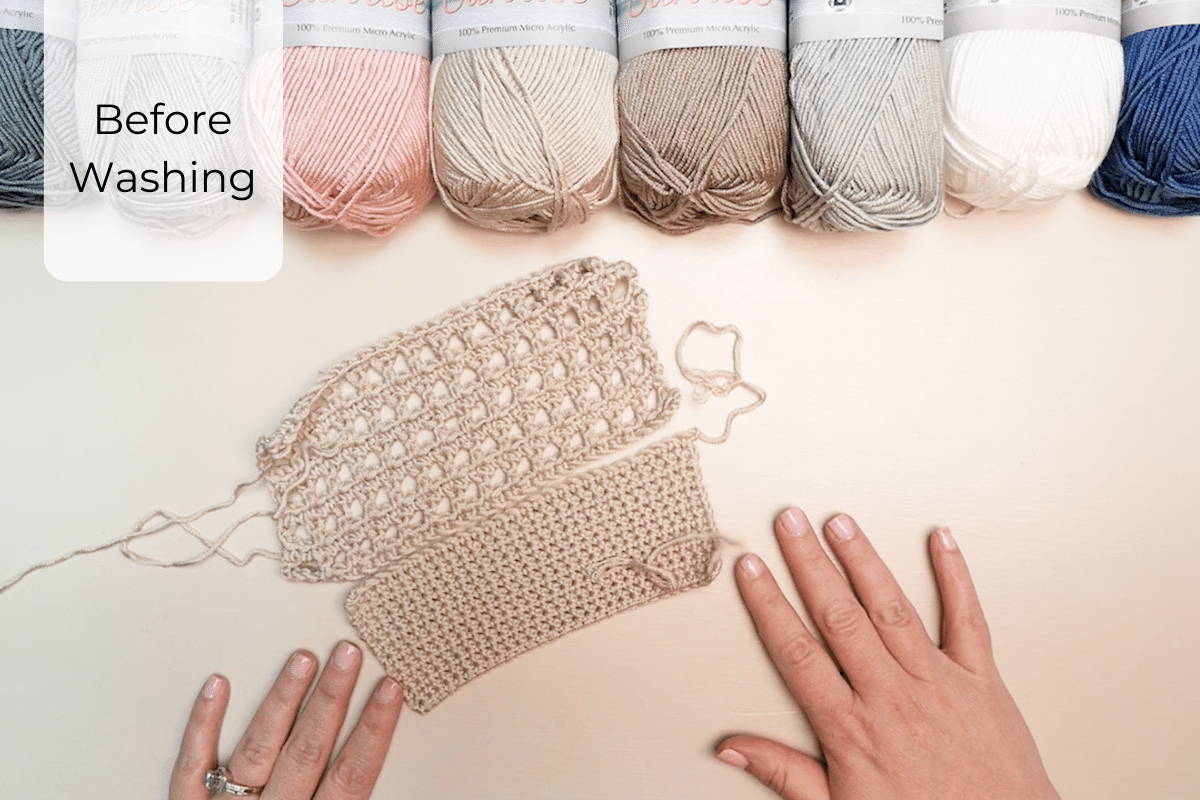 Tips for working with Sunrise
Sunrise is a unique fiber and you may not have worked with similar yarns, but don't let that stop you. Sunrise is easy to use and with a little preparation your experience creating with this yarn will only get better.
1. Use a hook style that wont tug or split the yarn. Many times wooden hooks or hooks that have pits might snag part of the yarn. This yarn is a little tougher to fix after a snag and before its first wash. The traditional method of using a hook or needle to tease the yarn can be more challenging.
2. This yarn doesn't have the stretch you'll find in other yarns. Increase your hook or needle gauge and enjoy the incredible drape suitable for garments. It's great for bags and purses decrease your hook and enjoy creating your next favorite summer bag.
3. Keep the hand lotion near by. Unlike some silky textured yarns, Sunrise won't pull at dry skin but its really soft and you'll notice when your skin needs additional moisture.
4. Make sure to secure and weave in ends before washing. If you don't it will fray and be nearly impossible after. Expert tip: For absolutely secure ends, take a needle and matching thread and work over the stitches where the ends are located.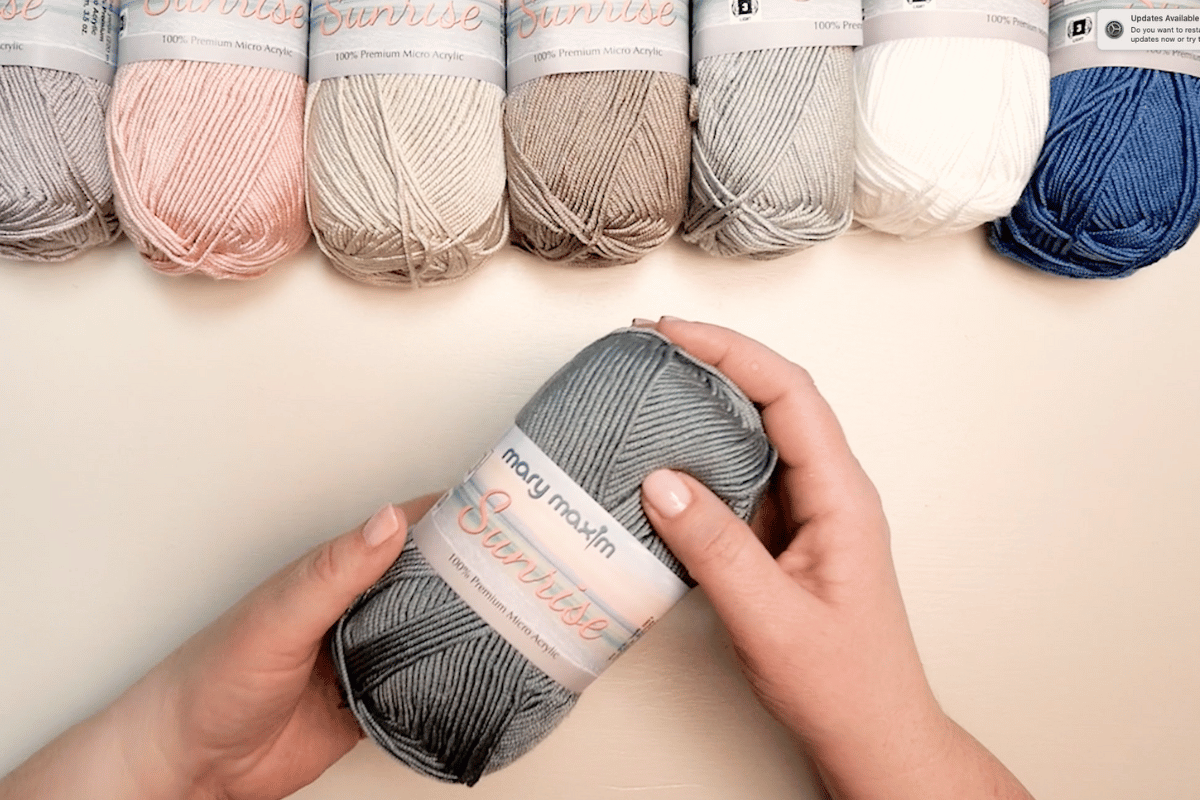 So many of our yarns work really well together, and if you like Mary Maxim Sunset, then you'll love Mary Maxim Lullaby. Lullaby is the same amazing microfiber yarn designed for baby. You'll enjoy incredibly vibrant colors created with one of the softest yarns on the market.