Mary Maxim Prism Chunky Super Bulky Acrylic Yarn
Mary Maxim Prism Yarn has been one of our favorite Roving Yarns and is now available in a Super Bulky Weight. Mary Maxim Prism Chunky Yarn is a great super bulky yarn with so many possibilities. It would make a beautiful hat or winter fashion accessory and is just as strikingly gorgeous as a lapghan.
Rovings are produced during the process of making spun yarn. When yarn is spun, fibers are spun together, then those fibers are spun together to form the yarn that you craft with. The roving's main use as a fiber is that it is prepared for spinning to make the final product. However, rovings may also be used for specialized kinds of knitting or other textile arts. Think of your basic 4 ply worsted weight yarn. One of those plys at one time was a roving. Mary Maxim Prism Chunky Yarn is a very consistent roving yarn where you won't see a large variation in weight throughout each donut of yarn.
Artist Palette Yarn is available in 8 beautiful color combinations, show from the upper left to lower right: Lilac Watercolor, Burnt Umber Hues, Caribbean Hues, Chalk Pastels, Cobalt Blues, Finger Paints, Willow Wisp, and Prismatic.
Roving yarns naturally shed fiber. You may find that some bits of fiber may gather by your fingers as you work. This is normal and doesn't damage the yarn at all. Be careful when you frog this yarn, as you rip out stitches you may end up tangling fibers, or in the worst case even breaking yarn, and forming knots. As your finished fabric begins to wear, it will softly "fuzz-up" and retain a soft halo effect around the fabric. As your finished product wears, this soft halo effect almost looks like mohair without the expense of using mohair.

Prism - Premium Acrylic Roving Yarn
Prism Yarn has a few unique properties that make this yarn so special and among our favorite yarns to design with and Prism Chunky Yarn is no exception. The roving properties of Prism also contribute to the luminosity of this yarn. This yarn reflects light that makes the fabric shine, and your stitches pop. Prism Chunky Yarn has a rather quick color transition contrasting with Mary Maxim Prism DK which has a very slow color transition. It's important to note that your yarn will transition quicker when crocheting the fabric vs. knitting the fabric.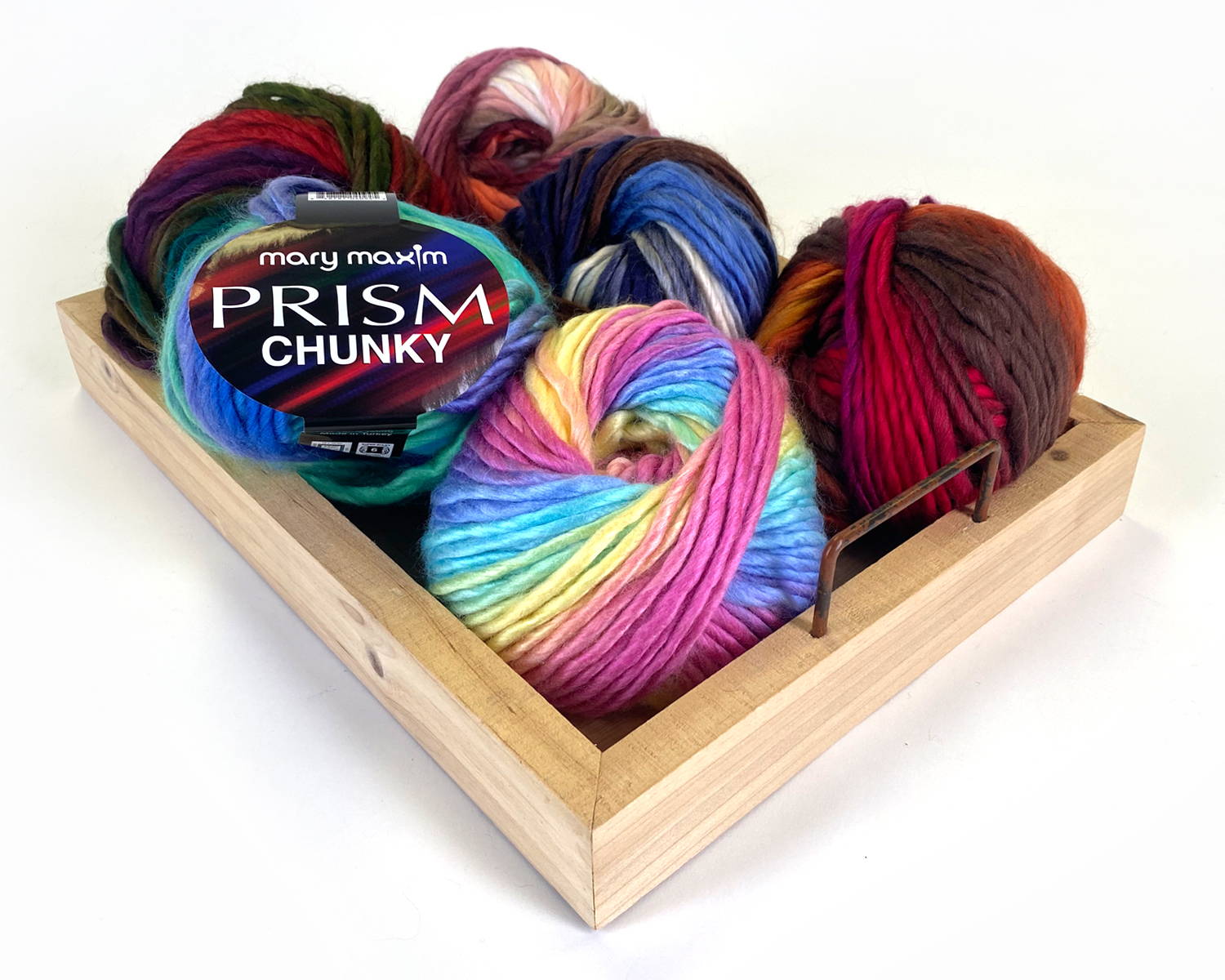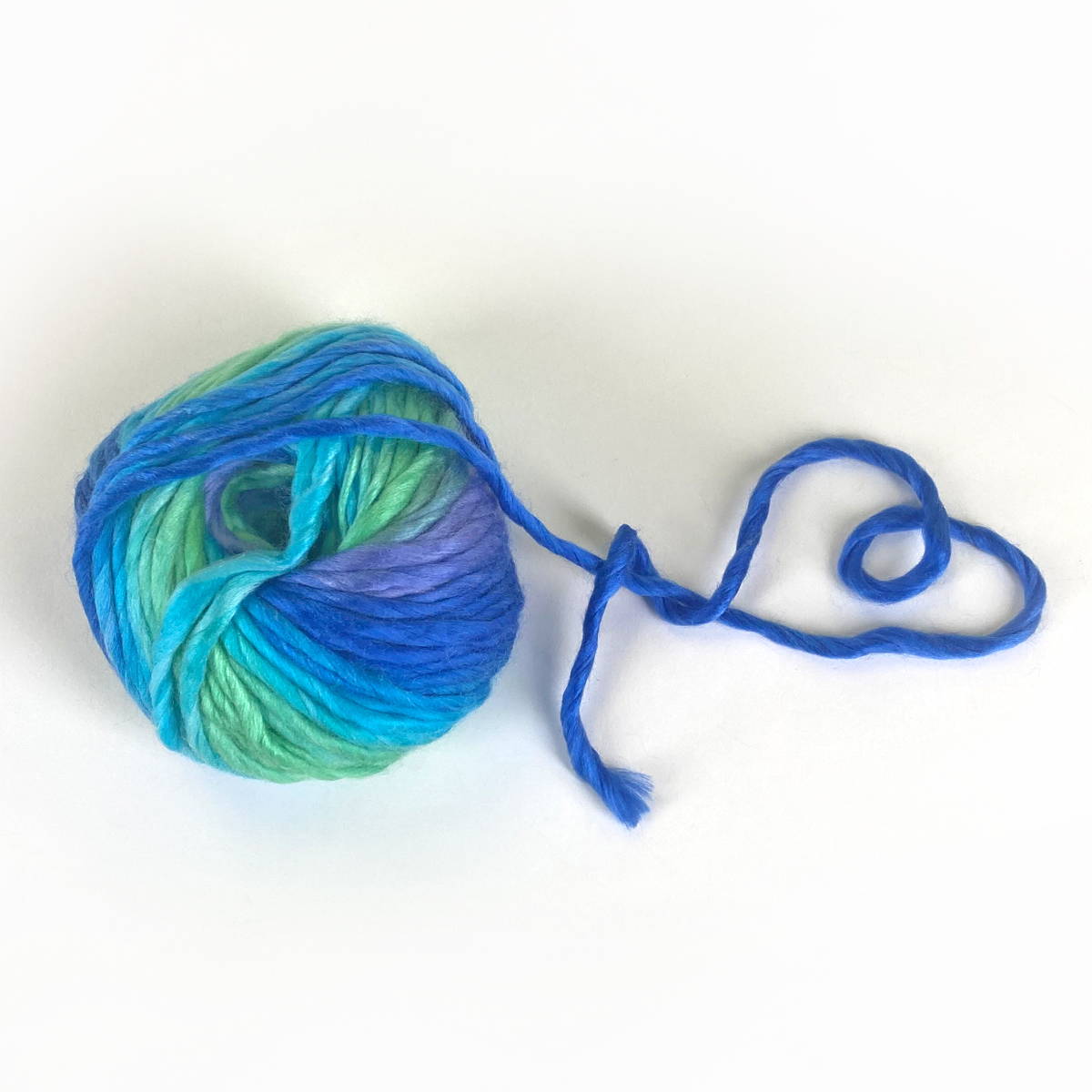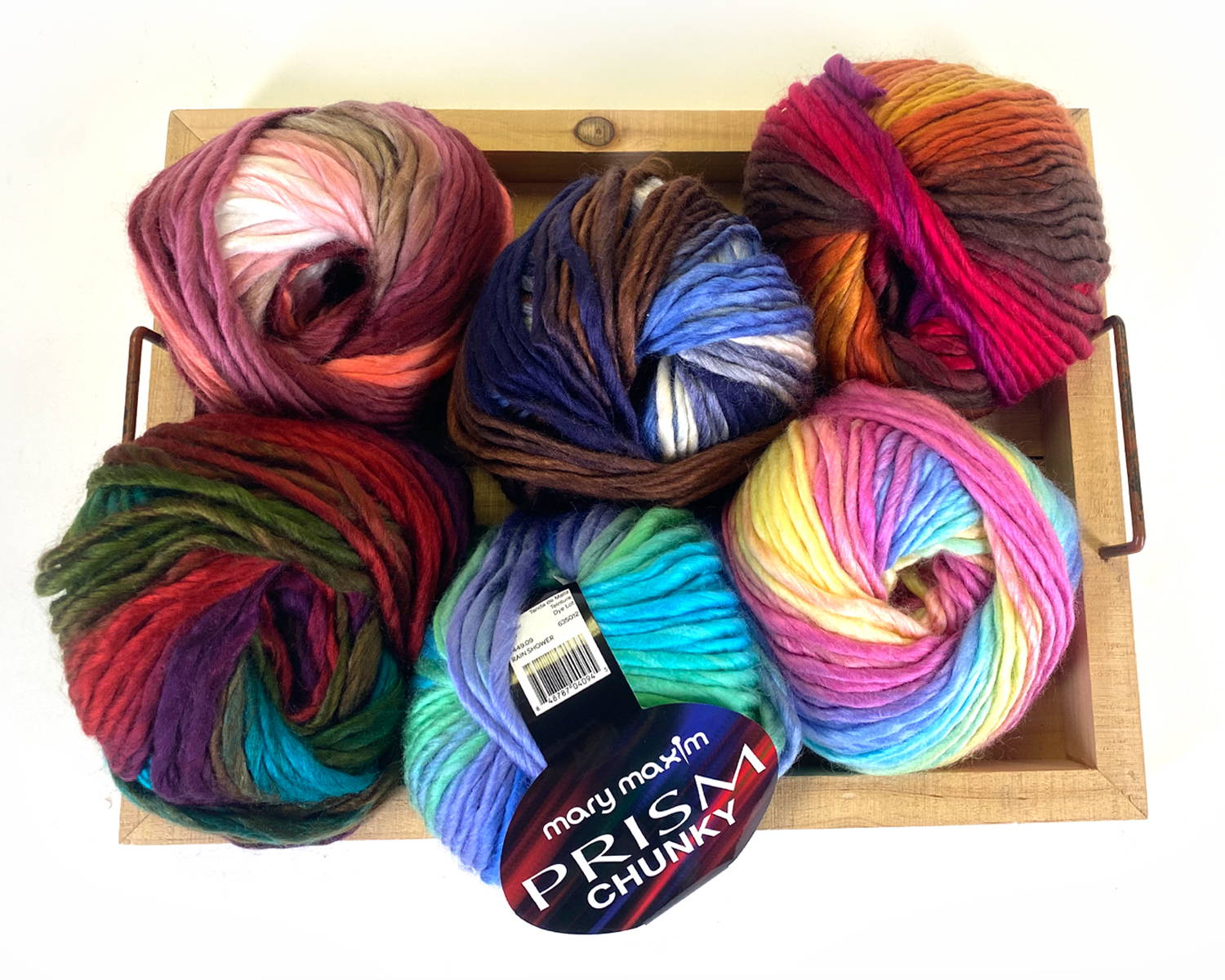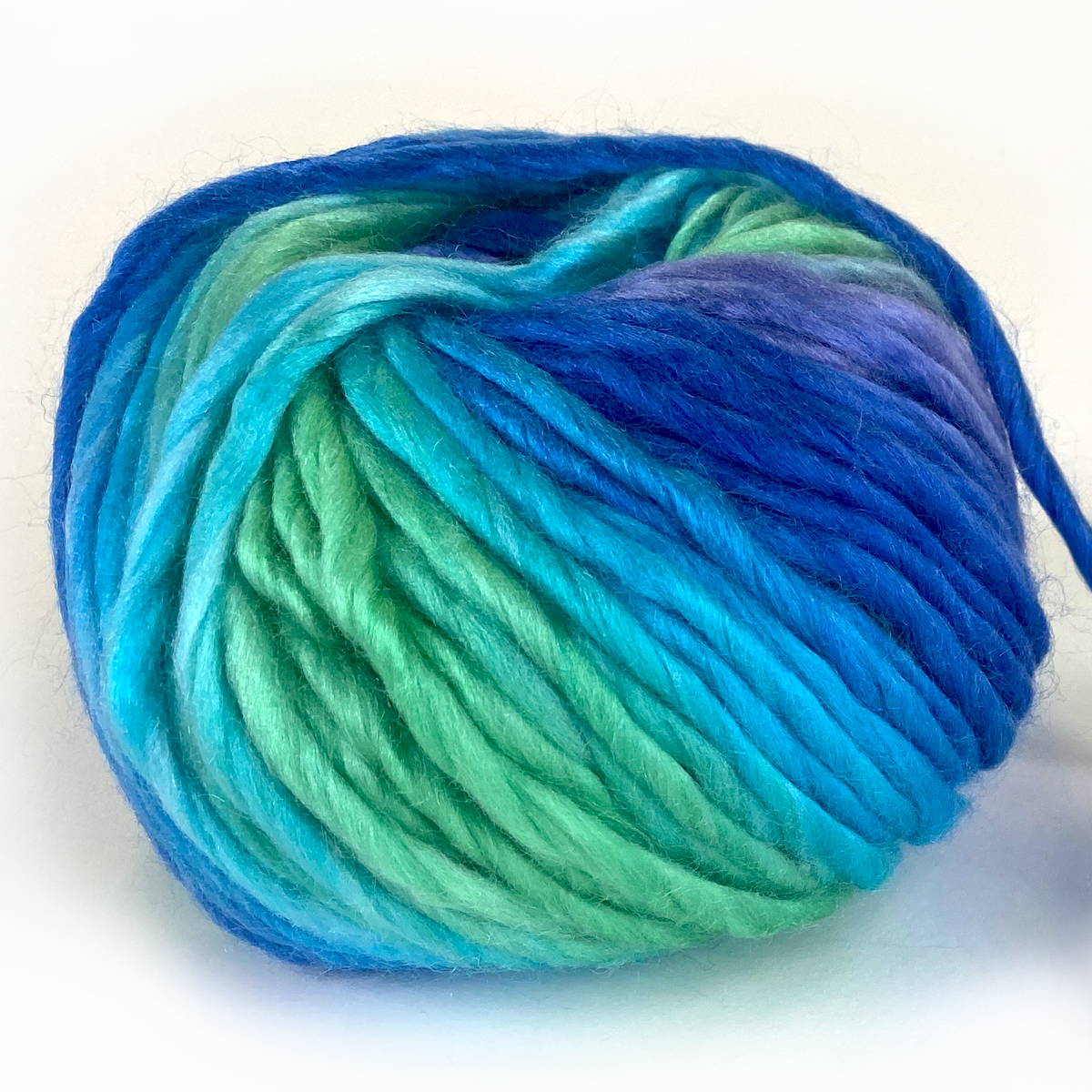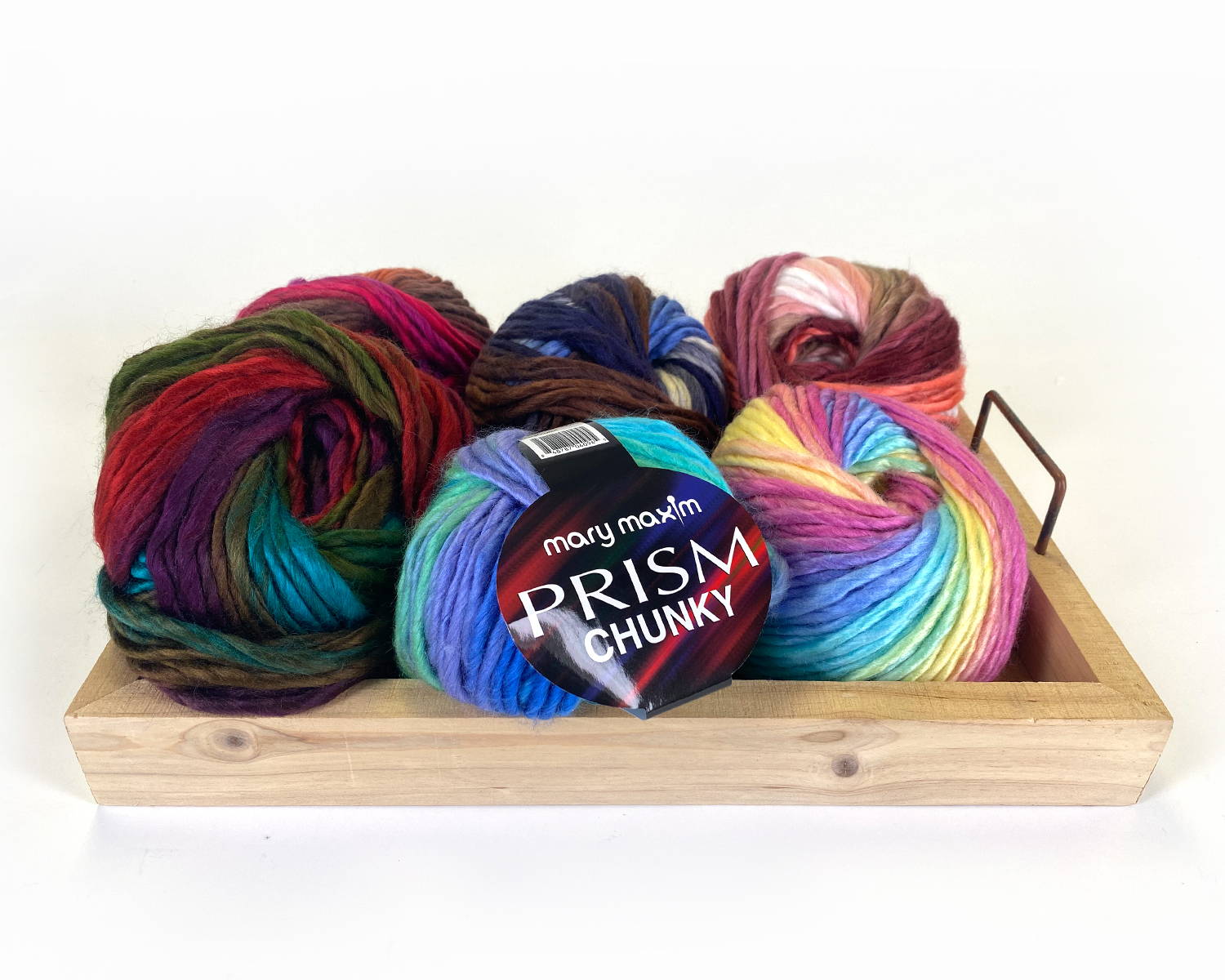 Knit KITS WITH Prism Chunky YARN
Prism Chunky is great for both Knit and Crochet, check out the Prism Chunky Lapghan available in any Prism Chunky Color. This afghan works up very quickly and makes a wonderful weekend project for your next movie marathon. To complete the Prism Chunky Lapghan you'll need a 36" Size 13 Circular Needle. When finished this lapghan will measure approximately 36 inches by 41 inches.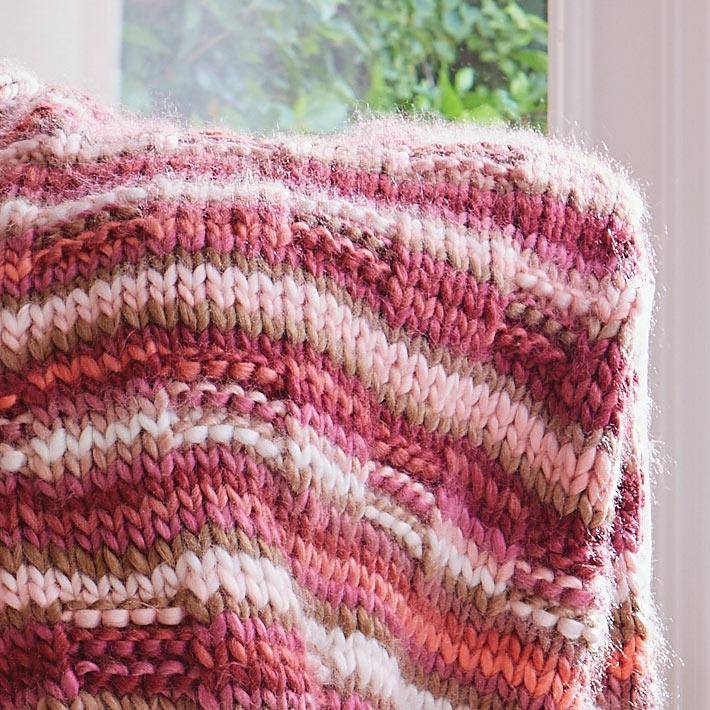 Join Our Next Knit Along AND Crochet Along
We were so inspired by the colors in our Artist Palette Collection, that we decided to feature it in our next Make Along. Make sure to check out the Artist Palette Yarn Review. So stick with us and knit or crochet a gorgeous rippled poncho. We will have both a knit version and crochet version, complete with a picture and video tutorial. Take a look at some of our progress photos below, and make sure to sign up for our blog mailing list.
---