Searching for a perfectly variegated lightweight yarn can be daunting, especially when you are trying to find the right coordinating solid, which is why we are so excited to bring the Artist Palette to the Mary Maxim family of yarns. Artists Palette yarn is a 3-ply 100% Acrylic, lightweight yarn. This yarn pairs nicely with Mary Maxim Ultra Mellowspun Yarn if you want more color control.
Artist Palette Yarn is available in 8 beautiful color combinations, show from the upper left to lower right: Lilac Watercolor, Burnt Umber Hues, Caribbean Hues, Chalk Pastels, Cobalt Blues, Finger Paints, Willow Wisp, and Prismatic.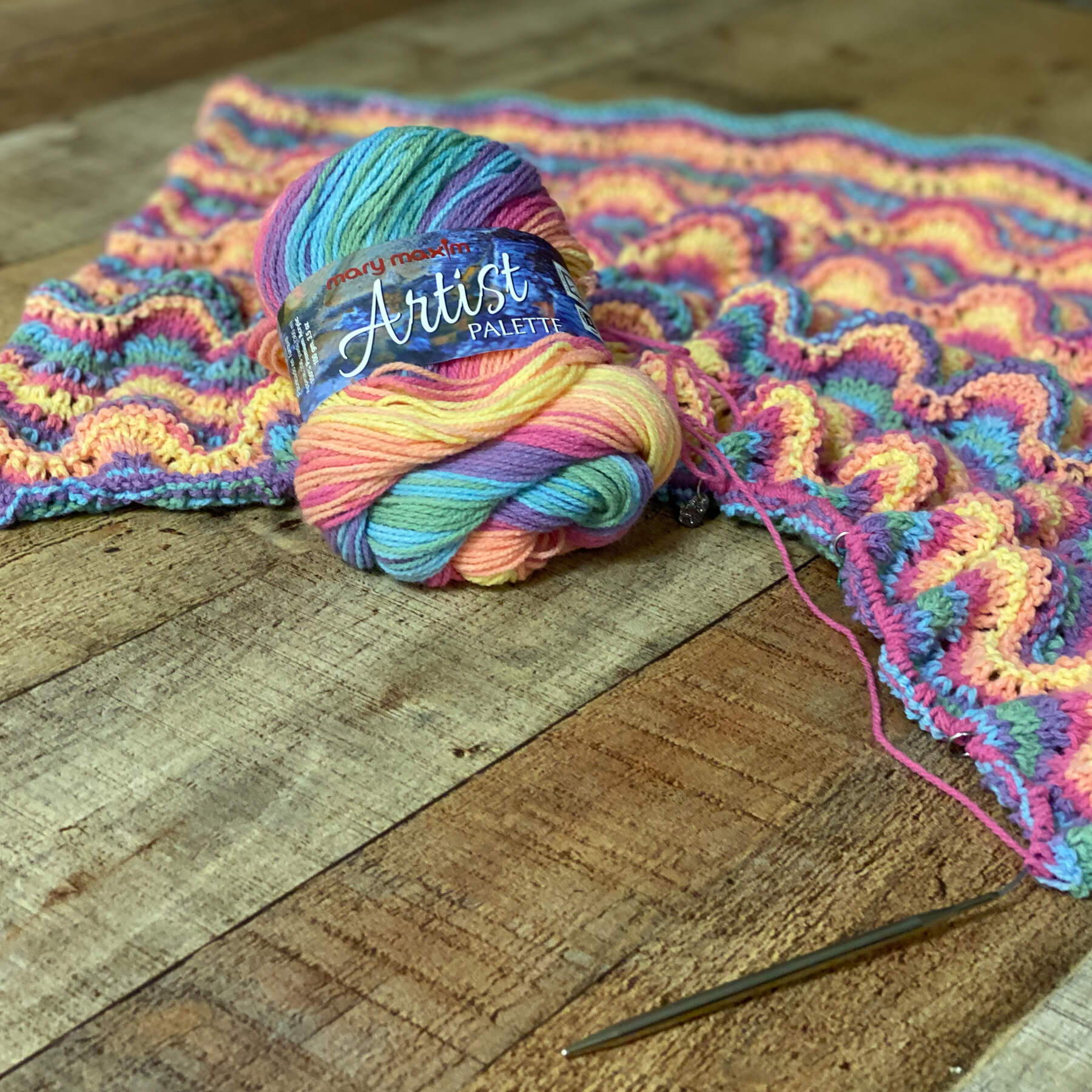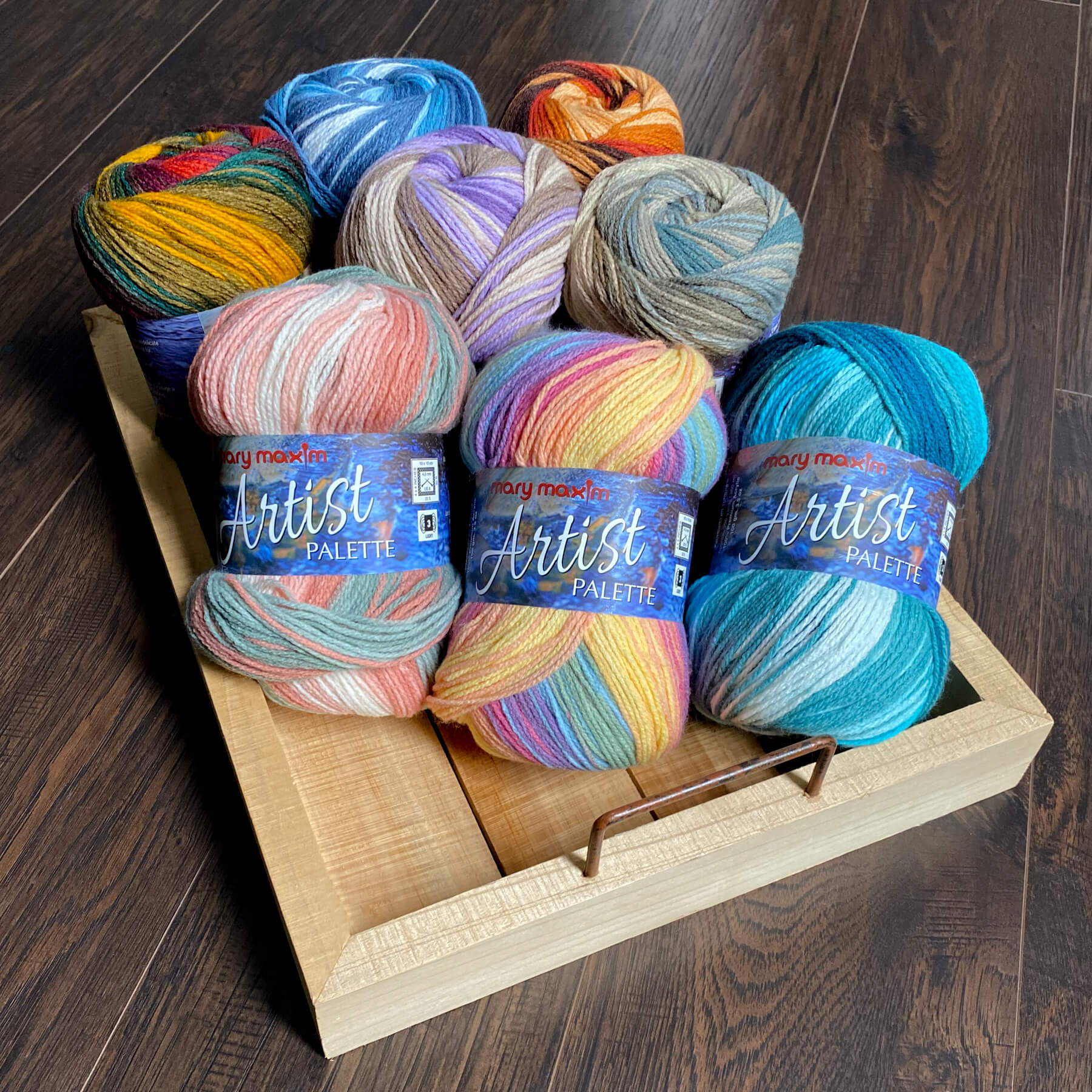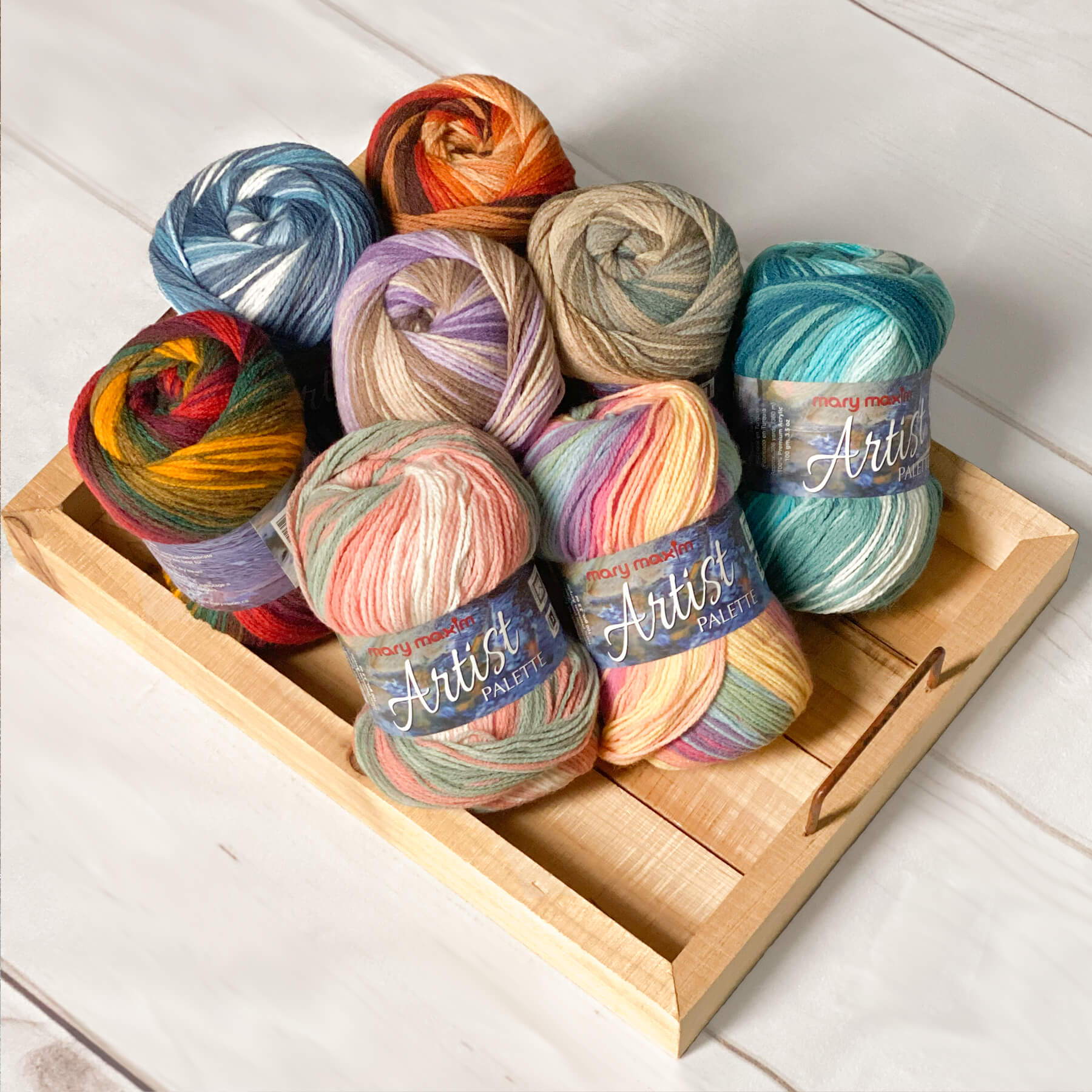 CROCHET KITS WITH ARTIST PALETTE YARN
Of course, we wanted you to be able to get your hooks into this brand new yarn as soon as it was available. We designed this beautiful Simple Ripple Throw kit just in time to add it to your cart for some fall crocheting. The Simple Ripple throw is a classic ripple with a beautiful stitch combination that really shows off the color changes that this yarn was designed for. When finished with this ripple afghan, it measures approximately 48 inches by 58 inches and a great size to add a splash of color to a room or to cuddle under on your next movie night.